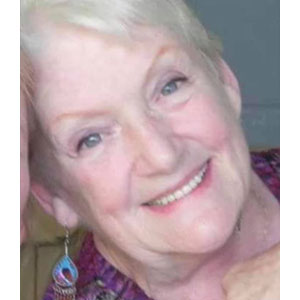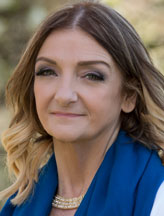 Get a Reading with Mackenzie x9602
How do our winged gifts known as angels (particularly the Archangels) guide us and help us through grief? I say it all the time, nearly everyone hears of angels and understands them as one of life's biggest blessings, but not everyone turns to their angels each day for help.

Fear is real and the passing of a loved one can be grueling and uncomfortable for a long time. The questions pour through even the strongest of minds in times of sorrow. We may get lost in thoughts such as "Where is my loved one?", "How can I cope?", "How can I help my family when another family member crosses over?"

Counseling and therapy help, but there is nothing more powerful than angels upon high who reside all around us in innumerable numbers. They are able to literally guide us with signs, visions or messages through our sense of hearing, touch and even smell.

How do the Archangels help us understand our own life purpose as we seek recovery from grieving? Let me share a personal tale to help answer this question.

My Mother – The Angel
It was an almost hot, very warm feeling as I felt her sunlight-shimmer-and-shine rush through me as she crossed over to the other side. As my mother was passing, I was actually on a call with a Psychic Source caller as my mother had requested me to keep working through her illness. However, when my sister informed me that mom had coded, which meant she was in the process of passing away, I jumped off the line quickly. Ironically, the caller I was chatting with at the time was the customer that had been my very first client call through Psychic Source. I felt a closeness with this caller who comforted me as I withdrew from the chat.

Mother didn't pass at that exact moment and was still holding on. Strangely I felt the need to say, "I release you mother" and smiling into the mirror I became overwhelmingly tired, so tired. I had to nap. I spoke to my sister and told her to call me if anything changed, but that I was good with the passing of mother. In tears, we both hung up the phone. I hoped to dream and release her more in my dream from her earthly pain. Then two hours later I woke up from a deep, deep sleep.

As I awoke, I quickly ran to the phone to speak with my sister, who informed me I could go back to rest and then shouted, "Wait, she's coding again! She's gone…" I literally woke up within minutes previous to my sweet mothers passing. Her pain was now released. It thrilled me to know that her spirit waited until I was awake before she left her physical body.

My mother's crossing over is big to me as she has been a loyal spiritual mentor for life. I am richly blessed by her teachings of Angels, Archangels, Oracles, and Seers. In life, she was a positive drink of water on every hot day. She reminds us of our imperfections, but very seldom. She didn't like or believe it necessary to think of ourselves as anything less than divinely created or to focus on our imperfections rather the beauty inside all.

Highlighting Archangel Azrael
There's also a reason why this day of my mothers crossing went the way it did. Archangel Azrael, who helps those to cross over and the grieving loved ones, was ever-present. I'm positive he was guiding this day as my mother firmly placed me where I was two weeks previous by requesting i stay home, she wanted me to stay where I was. Directed by this refined and lovely one, Archangel Azrael managed to guide this situation perfectly through my own precious mother as he will for anyone else as well.

In those two weeks previous to her passing, my mother called me to thank me for all I do and mentioned how proud she was of everyone in her family. In this case it's clear that this beloved angel waited until I, my mother's firstborn, was awakened as she knew in my release she could go, as her other children were by her side. She needed me to be where I was, with my empath abilities and overwhelming need for her, I'm sure the family would have rushing feelings of grief that would also flood me had I been nearer in proximity and my work would have been highly affected at that time. It's the archangel that used her in fact to position me.

Archangel Azrael regards passing as divine and surrounds grieving family members with abundant healing energy, in divine light to help all in coping and not only that but to thrive and be blessed still moving forward.

A Lesson from an Angel
Thank you, Archangels, for wrapping me in your loving arms and for all the creatures you care for and nurture around the clock, never failing and always hailing the positive things to come. Our trials and tribulations are weak in comparison to the blessings before us. Thank you, mother, for all that you've done and by working with your own guides to help us along in life. For me to carry on in the way that she did seems impossible, but it's worth a try now. I believe with all honesty I am listening to my mother better now after she is gone than I did when she was here physically. Don't all kids learn their lesson (big smiles) when it appears too late... but it's never to late to listen to your mother!
May all your own peace come in knowing you are loved by profound and magnanimous creatures, the angels on high above all, our glorious Archangels abound.