---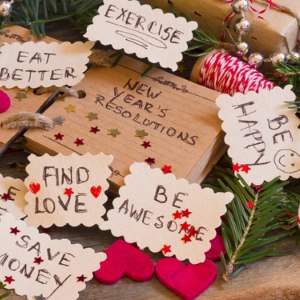 Too many people have gotten into the habit of making New Year's resolutions each year and then forgetting about them or giving them up before the end of January. The tradition started as an important part of the new year but has become something of a game without a purpose over time. Making and keeping your resolutions is important, so think twice before giving up on them so easily.
Self-Reflection
The most important part of making your resolutions is it becomes a time for self-reflection. You're taking the time to look over the last year (or several years) and see what you can improve upon for the upcoming one. Many resolutions center around making yourself a better person. However, this self-reflection means nothing if you don't follow through with it. Making the same goals and resolutions each year becomes a habit, getting rid of the entire point of reflecting over the year. If you're having a hard time reflecting, consider an online psychic to help you figure out what is blocking your energy.
Improving Your Life
As you make resolutions, you're working toward making yourself a better person. However, if you let these resolutions go before you even really start, you're not actually improving. Sure, there are things that you do every day to make yourself better, but having a solid list of the things you personally want to work toward can help you drastically enhance your life. You're able to actively improve your lifestyle in the ways you feel are most important. Look toward the future several years and decide where you want to be. Then, focus your resolutions on how you can get to this future.
Start Small
One of the most frustrating things about making a New Year's resolution is that many people choose large or unachievable goals. Remember to keep them small and attainable. This helps you continue with your resolutions throughout the year. Instead of saying you want to have thousands of dollars in savings by the end of the year, make a resolution to start putting five dollars from each paycheck into your savings account. This is something that is easy to do and still gets you working toward that larger goal. It won't leave you feeling burned out and stressed within a month.
Get Help
Trying to focus all your energy on making and achieving your goals gets stressful if you're doing it all on your own. Get help from friends, family, and others in your life. If you're having a hard time coming up with goals, a tarot reading can help you see the areas of your life that are blocking you or becoming difficult. This can point you in the right direction for which resolutions you can focus on. If you make a goal to go to the gym, find a friend to go with you. You can keep each other accountable.
While you don't have to make resolutions each year, it's a good excuse to take a hard look at your life. Just remember to follow through with the goals you set for yourself.
Share This Page
---
Leave A Comment
You must be logged in to leave a comment. click here to login
Comments