---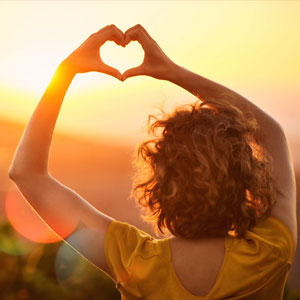 Whether you're 18 or 65, we can all agree that we live in the age of technology which has brought both positive and negative changes to how we connect with one another. Conversations taking place through Facebook comments and texting are far more popular and convenient than calling.
What is a lightworker?
But there's a new trend buzzing around that goes beyond technology: lightworking. What exactly is a lightworker? What do they do? Who do they help?
Are you one of them? (take our quiz to learn more!)
There is no way to pinpoint exactly how the subject became so popular, but many of our expert advisors are proclaimed lightworkers who agree that there is a desperate need for more people to shine their light into the world.
A lightworker is someone who has a deep knowing that they're meant to help people. They are caregivers, healers, people rooting for the underdog. They hold a clear knowing that there is more to life than money, titles, and accomplishments. Lightworkers are intuitive, compassionate, and have a natural ability to listen to people's problems and worries, expecting nothing in return. Lightworkers come in all shapes and sizes: psychics, nurses, life coaches, or energy healers. These beautiful beings work their light in different ways, always with the best intentions.
Who are lightworkers?
Psychics, intuitives, and mediums are some of the common types of lightworkers offering guidance, clarity, and messages from spirit. They help those who are hurting, struggling with a broken heart or living in indecision and fear. They bring relief, inspiration, or just shoulders to cry on. With the help of technology, companies like Psychic Source are able to connect light to light, helping clients work with Advisors to clear any doubt, fear, or indecision they hold.
Let's be honest. We all need some guidance from time to time— someone in our corner—to clarify that our "hunch" is correct and that we're not crazy. There are so many beautiful, intuitive, lightworkers that our advisors come in contact with every day and many in which are their beloved clients.

As the sun shines brighter and longer in the warm summer season, remember the light that lives within you. Don't dim your light to fit in, shine it brighter to stand out.
Share This Page
---
Leave A Comment
You must be logged in to leave a comment. click here to login
Comments