New Moon in Virgo 2019: Mantras to Dedicate Yourself to Daily Practice
Published Date 8/30/2019
Category: Life, Destiny & Meaning
---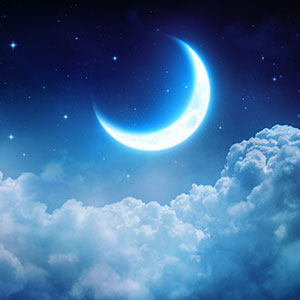 Prudent Virgo is the hostess for August's new moon. You might suppose that a sign as practical as Virgo might not be interested in things like energy work, but that isn't true. If you go back to the origins of the sign, you'll find it was named for the young women who acted as priestesses, diligently keeping up temples and other sacred spaces in the ancient world.
Virgo doesn't like big flashy actions. It is content knowing that progress is built on small, repeated action. If you've tried cultivating an energetic skill before this, you know that a regular practice of even a couple of minutes a day does more for you than spending hours doing the same thing once a month.
Mantras to Dedicate Yourself to Daily Practice:
If there's a type of energetic practice or form of energy work you'd like to improve upon, consider the idea of dedicating yourself like the priestesses of old to tending your inner temple daily, for just a few minutes a day.
Create a mantra to use for the rest of this lunar cycle that utilizes the idea of daily practice, or use any of the suggestions offered here:
I am the priestess of my own inner temple.
I am dedicated to my personal growth and personal practice.
I grow stronger with my small but steady steps.
Share This Page
---
Leave A Comment
You must be logged in to leave a comment. click here to login
Comments