---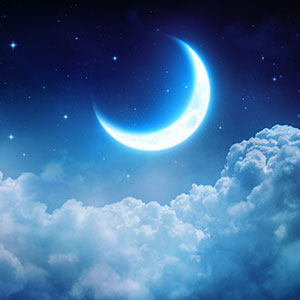 2019 is off to an ambitious start with a New Moon in Capricorn on the 5th of January.
New Moon in Capricorn Meaning
The Capricorn New Moon of 2019 is a great time to set your new year resolutions as the go-getting Capricorn is definitely not shy about goal setting. Its disciplined energy is perfect for adding some heft behind your resolutions. Some people shy away from the word discipline, finding it too rigid or constraining. But setting goals and remaining committed to them is one of the most self-loving things you can do. Once you get over the inertia it takes to develop a good habit, you often find that there's something really rewarding to cultivating that discipline you need to
get to a better place in your life.

And remember, discipline doesn't mean you have to devote all your free time towards a goal; over-working yourself isn't self-loving either. Committing to taking baby steps like 5 minutes of daily meditation, reading 2 pages of a book a day, or opting to order a salad with your meal instead of French fries are all good starts that you can build on later if you'd like.

Mantras for Achieving Goals
Create a new moon mantra to use for the rest of this lunar cycle that utilizes the idea of discipline, or use any of the suggested mantras that give the powerful energy of success offered here:

I have the discipline I need to develop good habits.
Discipline is a gift I give to myself to achieve my goals.
I love myself enough to commit to become a better me.
Share This Page
---
Leave A Comment
You must be logged in to leave a comment. click here to login
Comments