New Moon in Aquarius 2019: Mantras for Connecting with Your Tribe
Published Date 2/4/2019
Category: Life, Destiny & Meaning
---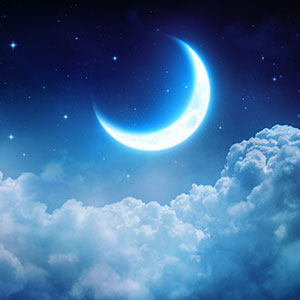 New Moon in Aquarius Meaning

February's New Moon finds itself in sociable Aquarius. Even though Aquarius energy embraces the quirky and unusual, this sign is all about connections. You don't have to give up the things that make you unique to find your space in this world. Aquarius reminds us that we can celebrate the things that make us stand out while remembering that even the most individualistic of us benefits from having a community. The right community makes room for the specialness of all its members and supports them in their personal growth. What would make up the ideal supportive community for you? What kind of people do you want to draw into your life?

Mantras for Connection


Remember, to find your tribe you have to be willing to be proactive and make time to go to places where you can forge bonds. You might feel a little out of your comfort zone at first, so try using one of these Aquarius inspired mantras to help you:

I am open to making positive connections.
I am part of a group that supports my most genuine self.
When I let my light shine, I draw in others who resonate with my light.
Share This Page
---
Leave A Comment
You must be logged in to leave a comment. click here to login
Comments