---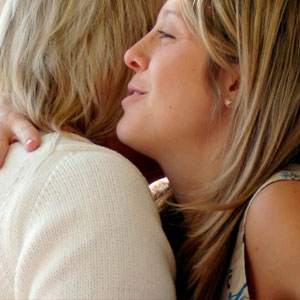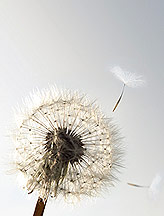 by Jackie x8992
This is part one of a two part personal experience about learning gratitude presented by Psychic Jackie.

It was 1981 when I was introduced to a woman named LuLu. I was deeply into the metaphysical community. I was also newly sober.

Lulu had just lost her job, was being evicted from her apartment and was about to be on the street with her 3-year-old child. She had a hodge-podge of furniture and clothes that were still sitting in the old apartment where the utilities had been cut-off. She had exactly $47 to her name and a broken down car. I moved her in with me and my then boyfriend, so she could get on her feet.

Within 48 hours, LuLu had a new job, making more money than the one she had been laid off of. She signed the lease on a "free move-in" new apartment (utilities came with it). Her old furniture and clothes were delivered, to the new apartment, along with some good quality used furniture, that was given to her by the guy that moved her furniture (for free).

Her car was also repaired for free, by a friend and he had added a full tank of gas. There were plenty of groceries in the kitchen of the new apartment provided by an anonymous source. Her parents wired her a couple of hundred dollars, to tide her over till she got paid. My head was spinning, as all these miracles were happening.

In the meantime, LuLu was constantly complaining. The apartment was "too small". The car was still an "old clunker". All the furniture she was given was "used". All those groceries were mainly food for the kid. Her parents were supposedly being "cheap" because she knew for a fact that they could afford more.

So as the world, friends, family and benevolent strangers rallied around LuLu, she didn't seem to notice. Not one ounce of gratitude ever spilled out of her. Within months, we lost track of each other. After a while, she blurred in with the steady stream of people that I met during the "community volunteer" phase of my life.

Cut to two years later when I met Darlene. She was a 19-year-old street kid, a prostitute, noticeably blind in one eye. She was into petty crime. She had been rejected by her family because she was gay. I spent some time with Darlene. I was trying to help her. I moved her in with me and my then boyfriend.

One day I figured it was time to teach her a lesson in gratitude. So we headed out to a 24-hour diner and I got out two pieces of paper and two pens. I wanted to teach her how to make a gratitude list.

While I am jotting down 10 things, Darlene is writing in her careful tiny handwriting on back and front of the page. And then sideways. She has filled her page with all the things she's grateful for. Number one was shoes. Number 51 was me. It was the most beautiful gratitude list I had ever seen.
I realized, at that moment, I knew nothing about being grateful...

Please return tomorrow for the conclusion to Psychic Jackie's story and the valuable lessons in gratitude she learned that resonate with her to this day.
Share This Page
---
Leave A Comment
You must be logged in to leave a comment. click here to login
Comments