Kicking Off the New Year With Hope and Enthusiasm (Even During a Pandemic)
Published Date 1/3/2021
Category: Life, Destiny & Meaning
---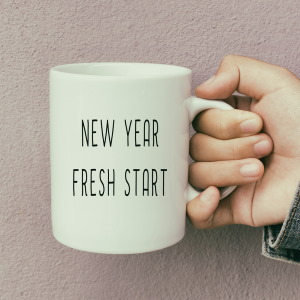 Starting 2021 in a positive light may seem challenging given the lingering pandemic, political unrest, and other issues that are likely to persist well past the infamous 2020. However, you don't have to sink into the doldrums as the new year approaches. Try these strategies for a hopeful and enthusiastic New Year's celebration.
Focus on the Positives
It's easy to see the downside of 2020 and the potential challenges that are likely to continue into 2021. Don't bemoan the fact that the strike of midnight won't actually bring a radical transformation. Instead, find the good that's come from the unique situation brought on by the pandemic and give thanks. Practice gratitude for things like more time with family, the chance to work in your pajamas, or the opportunity to hunker down and update your home.
Craft Resolutions for Resilience
Focus on New Year's resolutions that will boost your resilience for continued challenges that may come. Keep your goals actionable in any situation, such as doing a morning yoga routine at home, getting and keeping a clutter-free house, or learning to make better use of your kitchen.
Practice Hope-Infused Rituals
Draw on rituals for luck and good fortune from around the globe and include them in your New Year's celebration. Eat donuts like the Dutch, wear white like the Brazilians, or eat a grape and make a wish at midnight, as they do in Mexico. Numerous cultures cleanse the house to get rid of negative energies for the new year as well.
Try Something New
Start off the year with a new endeavor. Rather than simply setting a goal, actually engage in a few first-time activities to expand your horizons and see what intrigues you most. Start a new book, try a different method of cooking, or do a craft you haven't tried before. Make this the year to see what you can learn, accomplish, and create at home.
Clean Off Your Slate
While 2020 may have forced you to give up much of your old life, it didn't necessarily leave a clean slate behind. If you're holding onto worries, resentments, and stressors, the new year is a great time to let them go. Practice a cleansing meditation where you envision an untouched landscape of snow or another fresh image. Find something that represents a new vista ripe for fresh exploration and new opportunities. You might also reach out to a psychic for help with cleansing energy work.
Reach Out and Connect
Many of the effects of 2020 have been particularly isolating. Make a special effort to reach out for New Year's and check in with friends. Plan a Zoom party, mail a special letter or gift, or simply make a phone call to your loved ones.
With the right approach, you can make this New Year's celebration one of the best yet, as you mindfully celebrate the victories you've has in 2020 and take a positive approach to 2021.
Share This Page
---
Leave A Comment
You must be logged in to leave a comment. click here to login
Comments