---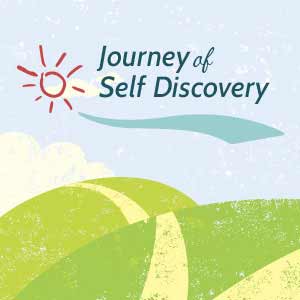 Not sure what the Journey of Self Discovery is? No problem! Read the introduction and start your journey.

---

Think about your best friend in the world, the person you'd give anything for. How do you treat this person? You are loving and supportive; you're devoted and compassionate. This is how you should also treat yourself.

Instead, we tend to be our own worst critics. We punish ourselves for wrongdoing, internally scold ourselves or put ourselves down. We feel disappointment when we screw up and even hatred when we fail. This isn't how you would treat your best friend, so it shouldn't be how you treat yourself.

But how do you break the habit?
1.

Always remember and often repeat to yourself

why you are doing what you're doing

. The intrinsic motivation that pushed you to make your goal in the first place can drive you forward. Whatever it is that you were unhappy with can and WILL change if you make it happen.

2.

Reward yourself.

Positive reinforcement is a heck of a lot more powerful than negative reinforcement. Tell yourself out loud how proud you are of yourself. Go ahead and brag about your accomplishments. Ever hear the saying "Those who matter don't mind and those who mind don't matter"? It's true. Only keep positive people around at all times.

3.

Continually use

positive affirmations

. There are a ton of phrases you can use. Feel free to make up your own, look them up on the internet, or use some of these:

I have all that I need within me to reach my goal.

The Universe is in my favor.

I'm open for new and wonderful opportunities.

I deserve happiness.

I attract the right people into my life.

Say the appropriate phrase(s) to yourself each morning when you wake up, each night before bed, or even when you find yourself ready to give up. And keep going! You've made it this far, there's no turning back.
Share This Page
---
Leave A Comment
You must be logged in to leave a comment. click here to login
Comments