Holiday Blues? Focus On These Twelve Joys! By Psychic Trecinda
Published Date 12/14/2012
Category: Life, Destiny & Meaning
---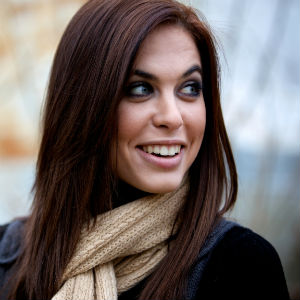 Part 1 of a 2 part series
Holidays are usually fun-filled, action-packed, and family-fused, but if the special events and activities of the season get the better of us, we can fall out of our usual routine and comfort zones and become stressed. Don't let that happen! Instead, focus on the positive. Over the next few days, I'll share the "twelve joys" to make your holiday season bright.
1.
The Joy of Aromatherapy
The holiday season brings us all sorts of wonderful aromas. The scent of mulled cider in the kitchen, the waft of cedar wood from a holiday tree, the surprise of peppermint in our nostrils…. These aromas lift our spirits so effectively! By burning scented candles, drinking spiced teas, having evergreen boughs around, or sniffing essential oils, we can partake of these and other enlivening scents as a part of an aromatic therapy for ourselves.


2.

The Joy of Eating Moderately
Food. Food. FOOD! There is a Native American saying: "Too much… no good. Plenty …okay!" Just because it's a holiday, it doesn't mean that we are to gorge ourselves! Overeating always brings about a sense of dullness and lethargy, and even pain and guilt! Why suffer, when we can avoid it all simply by listening to our bodies and eating moderately? Forget the second and third helpings, or save them for a light supper instead. Have just a little dessert rather than sampling them all! Moderation will keep us in that light, happy holiday spirit!


3.

The Joy of Drinking Moderately


Holiday gatherings almost always include an offering of "spirits" in the liquid sense, and drinking too much alcohol can lead to suffering a hangover, feeling bloated, or suffering embarrassment from doing something that would be better forgotten! Keep your senses, and drink no more than usual. Instead of blurring the senses, stay sharp, and get the most out of your gathering by talking to as many friends for as long as you can and by really connecting to the wonderful spirit of the holiday!


4.

The Joy of Shopping Early
When we complete our tasks ahead of time, we always feel better! By making a gift shopping list and being determined to have it completed at least a week before the day of gift exchange, we will have time to wrap them and savor the spirit of giving as we label each one. Then when "gift day" comes, all we have to do is enjoy the smiles of those who receive those gifts! Now is the time to get that shopping done!

5.

The Joy of Shopping Moderately
In this consumer-driven world, over-buying is too easy. Commercials are designed to make us buy as much as we can, giving us the idea that "more is better." However, when the credit card bills come after that buying spree, the holiday joy can turn into holiday horror! When making the shopping list, think "quality" rather than "quantity." Remember, too, that the price of a gift does not equal its value. Shop for the recipient's personality rather than for the advertising agencies! Doing so will increase the value of the gift and decrease the credit card bills and post-holiday stress!

6.

The Joy of Connecting
For some of us, we depend upon holidays to maintain connections to some friends and relatives. When we only speak a few times a year, we have to make those precious few holiday moments count. We have "power visits." These power visits are no substitute for staying connected all year long. However, with the convenience of social media, we can check up on each other regularly, even if we're continents apart. Every day, remember the people who are important to you, and make a point of staying connected instead of having to power-visit.


Part 2 continues tomorrow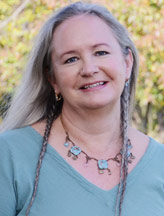 by Trecinda x7031
Share This Page
---
Leave A Comment
You must be logged in to leave a comment. click here to login
Comments