Feeling Stuck? Try a Life Audit
Date 12/28/2020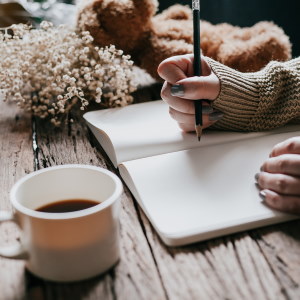 You've probably heard of an audit in financial terms. This evaluation reveals how funds have been spent and whether they were managed in a legal and responsible way. Likewise, a life audit can show you whether you're handling valuable assets like your time, mental capacity, emotional energy, and physical capabilities in the best way possible.
What Is a Life Audit?
A life audit is a detailed assessment of your goals and activities. It examines:
Where you're using your energy.
How you're allocating your time.
Whether your actions align with your aspirations.
This is an in-depth project, but it's worth the investment of time and energy now to make sure you're channeling those resources properly for the future.
When Should You Do a Life Audit?
A life audit is a great way to check in with yourself annually. However, you might want to initiate a life audit ASAP if:
You feel overwhelmed, unsettled, or stuck.
Your emotions seem to control your actions.
You don't have a clear understanding of your personal goals.
You often feel like your time or energy is wasted.
Your life seems to lack purpose.
How to Audit Your Life
Just as each individual is unique, so too is every life audit. Consider speaking with an intuitive psychic for some ideas on where to start. The following steps offer a general outline for your audit, but you can customize this to fit your needs, whether that means using an app instead of paper or incorporating a rainbow of highlighters to categorize each thought. Make this journey your own.
Define the most important categories in your life. These will likely include relationships, career, and health. This may also include spirituality, travel, education, and other topics that are a high priority to you.
Make a list of the ways you use your time and energy in each area. This may include notations about your work schedule, family routines, or diet.
List your personal goals or wishes in each category. Be as detailed as possible, and don't shy away from lengthy lists. Some people recommend striving for 100 different aspirations, which can range from learning to bake bread to backpacking across Europe.
Evaluate each category to determine whether your current activities align with your goals. If you have a professional goal of writing your first novel, are you dedicating time each day to writing? Do you aspire to eat healthily but see regular fast food dinners popping up in your routine?
Organize your goals onto a timeline. Specify what you want to do daily, weekly, monthly, within a year, within five years, etc.
Regular life audits can help you get a clearer look at your life. Consider pairing your audit with a tarot reading, psychic chat, or other activity for deeper insights as you evaluate your life and set new goals.