---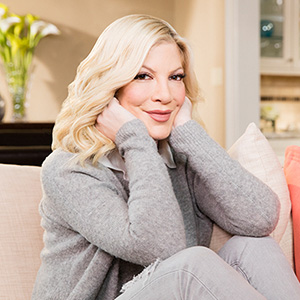 "Morgan told me that 2017 would be my year! Yay!"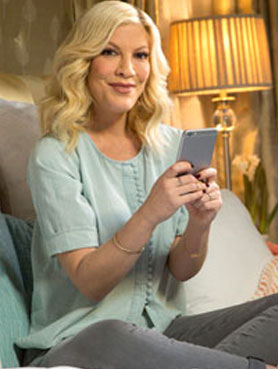 by Tori Spelling


I had another great reading from Psychic Source in the past couple of weeks and wanted to share! I talked with
Psychic Advisor Morgan x9424
and she did a reading I had never had before. She talked about my Angel Guides and Spirit Guides and drew cards accordingly. I learned things I never knew.

I learned that we all have Guardian Angels - divine beings who have never walked on this earth. She told me I have 3. One is a Native American male, and two are females. She also advised me to meditate. I've heard that consistently in all of my readings at Psychic Source, and I agree this would be a good " Me Time" to engage in. She told me that, in my quiet meditation time, if I ask these angels their names, they will tell me. Now typically, that comes in the form of the first name that pops into your heard when you ask. I'm excited to find out!

Angels are different than Spirit Guides.

She explained that Spirit Guides are loved ones - family or friends who have been in your life but have passed away. She said again she saw that I had three.

She told me that my first Spirit Guide is my Dad. She said he is very humble and is very instrumental encouraging my career. I believe that!

My second Spirit Guide is my friend Jeremy who has passed. She saw that he passed suddenly and had a heart condition. She didn't say Jeremy but said a friend with the letter "J". This all describes him.

We had to figure out together who the third one is, because it didn't become clear to me automatically. She said it was an older female member of my family who had passed. I asked if it was my grandmother on my Mom's side, who passed when I was five. She said that it was an older female from my Dad's side.

At first I thought maybe my Dad's mother, but then she said it was a strong woman with the last name of Sperling. That was so interesting! Because no one knows this, but my Dad's parents were Russian immigrants and when they came to America they asked them right off the train in Texas ( where they decided to call home) what their last name was. My grandfather said " it's Sperling". But his English was so bad that the authorities couldn't understand him, and so the last name "Spelling" was given to my family.

So we realized that the final strong female Spirit Guide she saw was my Dad's older sister Becky. My parents told me that she adored me as a baby. I haven't thought of her in forever because she passed when I was 3 years old. But, it became clear in my mind that she was indeed my Spirit Guide.

She then pulled Angel cards that represented romance, and told me that in last few years we've been working on family and healing and learning. All true. She said that Dean and I have known each other in a past life, and we're indeed soul mates. She also said that trust between us is no longer an issue, and that I must believe that together we can handle anything. And, then she asked if we had planned a retreat away together? I said no but that would be nice! Morgan told me that a brief vacation with just the two of us was imperative for our relationship before the new baby comes.

Morgan went on to tell me that 2017 would be my year! Yay! A magical year she called it. She said I would be starting a new business or two. That sounds good ;)

She concluded the reading by noting that I have two words that plague me. FEAR and GUILT. OMG! These are the two things that I've struggled with my whole life. They literally keep me from moving forward and seizing life. She's so correct! Good to have that pointed out. She said I need to let go of FEAR and let go of GUILT.

Thanks Morgan for bringing that to my consciousness. I'm trying. I really am!

I so enjoyed my reading with Morgan. Especially realizations that were perhaps pushed back into my subconscious. Sometimes all you need is someone to point things out to bring them forward into your conscious so you can address them. I told Morgan I would contact her again after I had done some of the work with myself and in meditation. I will for sure!

Tori
xoxo
Share This Page
---
Leave A Comment
You must be logged in to leave a comment. click here to login
Comments