Botched Your New Years' Resolutions? Get Back on Track Now by Psychic Source
Published Date 8/6/2013
Category: Life, Destiny & Meaning
---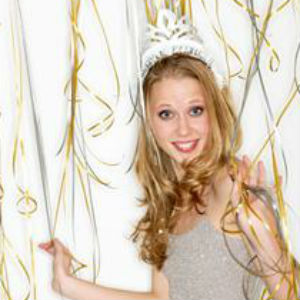 According to Statistic Brain, 75% of people successfully keep their New Years' resolutions through the first week. This drops to 71% for the second week. At the one month mark, only 64% of people are still on track with their New Years' resolutions and only 46% at six months. If you've stopped trying to reach your New Years' resolution, it's not too late — there are a few months left in the year. Find the motivation and follow through! Here are four tips to help you do it.

Set Realistic Goals that Are Attainable
The reason why so many people fail to keep their New Years' resolutions is because they don't set actual goals. Your
psychic
can help your with this. New Years' resolutions should be measurable things that you can attain.

For instance, you should set a goal to lose a certain amount of pounds, go to the gym a certain number of times, and others things that are actually measurable.

Saying you want to exercise more, lose weight, or be more fit just are not clear enough goals. When you're setting your goals, make sure they are attainable. For instance, it's not a good idea to say you want to lose 100 pounds if you've never lost more than five before.

Make Plans for Success with Checkpoints
Once you have adjusted your New Years' resolutions to be actual goals, you need to put a plan in place for your success. This might include using a calorie counter, getting a gym membership, scheduling time to work on your goals, etc.

However, having a plan isn't enough — you need to have built-in checkpoints to keep you on track.

For instance, you should evaluate your progress every Saturday, or some other given time. If you're not on track, you can make changes to your plan before it's too late. There is still time this year to get your plan together and complete those New Years' resolutions.

Get Support from Others
It's a lot easier to meet your New Years' resolutions if you are working towards the same goals as someone else and help each other. It gives you someone to be accountable to, which keeps you motivated.

For instance, if your New Years' resolution is to quit smoking, you'll be much more successful if someone is supporting you through this difficult life change.

Don't Give Up if Your Progress is Slow
A lot of people just give up on their New Years' resolutions if they've been lazy for a week or two. You shouldn't have this mentality. You can step up your game and pick up where you left off. Even if you're one of those people that quit in the first week this year, there is still hope for you. An
authentic psychic
will tell you the same thing.
How are you doing with your New Years' resolutions?
http://pittsburgh.about.com/od/holidays/tp/resolutions.htm
http://www.forbes.com/sites/melaniehaiken/2013/01/02/5-new-years-resolutions-you-wont-keep/
http://www.statisticbrain.com/new-years-resolution-statistics/
Share This Page
---
Leave A Comment
You must be logged in to leave a comment. click here to login
Comments