5 Tiny Habits That Can Make a Huge Difference in your Life by Psychic Source
Date 10/15/2013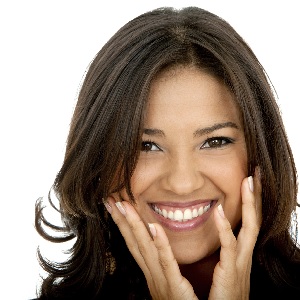 People have a tendency to be lazy, and this spills out in every aspect of life. If you want to live a more fulfilling life, there are several tiny habits you can incorporate into it that will make a huge difference. Take a look at these five changes that will make you a happier, healthier person.

Make Your Bed Every Morning
Lots of people don't bother to make their bed in the morning because they think it's a hassle. However, the truth is that it takes less than a minute to make it, especially if you don't roll around and pull out the covers very much while you sleep. Making your bed each morning is a habit that will help you feel accomplished before your day is even started. It sets the mood for the rest of the day. Plus, it makes your bedroom look nicer every time you walk by.

Do the Dishes After Every Meal
When dishes start to pile up in your sink, it creates stress every time you walk by. One simple way to eliminate this stress is to do the dishes after every meal. You can also have a family rule that no dirty dishes are allowed in the sink — people either have to wash their dishes immediately or put them in the dishwasher. This is a simple strategy that can make a huge difference in your life.

Get Dressed Even If You Have Nowhere to Go
If you
chat with a psychic online
, you'll be told self-image plays a big impact on your self-esteem and happiness. This means you will always feel better about yourself if you take the time to get dressed in the morning, even if you have nowhere to go. It's a simple habit that shows you care about yourself. Plus, if you get dressed, the rest of your day will be more productive.

Put a Few Dollars Away Each Month
Money is a major cause of stress for individuals and relationships. You can work towards alleviating this stress by making the habit of putting a few dollars away into an account for a "rainy day" each month or week. This helps during times of financial stress, such as when the car breaks down or some unexpected expense pops up. You don't have to save very much money, either. Those pennies will eventually turn into dollars.

Exercise While You Watch TV
Being a couch potato isn't healthy. Too many people watch TV on a daily basis without the proper exercise built into their routine. The perfect solution is to combine the two — that way you get recreation and exercise at once. Try putting an elliptical machine or treadmill in front of your TV to encourage the habit of exercising. It will make you healthier and you won't have to miss out on your favorite shows.
These are just a few simple habits that can make a huge difference in your life. Other ideas you can get from a
psychic line
include opening your mail over the garbage can, taking the time to backup your computer, avoiding impulse purchases, eating healthier meals, and being more social with your neighbors.