5 Easy Steps for Manifesting Your New Year's Resolutions by Psychic Carmaleena
Published Date 12/29/2019
Category: Life, Destiny & Meaning
---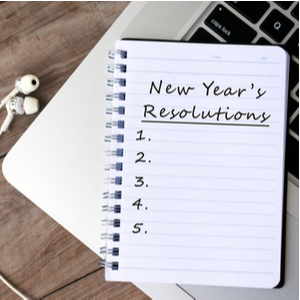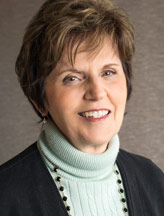 Get a Reading with Carmaleena x8689
Making New Year's resolutions is a time-honored tradition. When we start a New Year, we have feelings of hope because we sense the New Year is bringing us a clean slate for manifesting desirable possibilities. So, we start off with gusto and assurance that the coming year will open up avenues to positive materialization of our heart's desires.

To help ground you on your quest, here are five easy steps to guide you on your way to successfully making your dreams come true. And while this is being shared at New Year's, the methods can and should be applied year-round whenever needed.

1. Set Your Goal
The first thing you need to do is to figure out what you want to manifest. I know that seems like a given, but you need to be really clear about exactly what you want. Keep in mind when setting your intentions that it is necessary to focus on yourself without invading the space of another person. Don't place your energy and intention upon someone who may not want to participate in your adventure. Your goals are about what is best for you and what will personally make you happy.

2. Write Them Down
After you have figured out your goals for the coming year, write them down. This is an important part of this process because you will need a visual reminder that you can look at on a regular basis.

There are a couple of ways you can achieve this:

Option 1 - You can store them in your cellphone or tablet. If you use your cellphone as a storage device, then set alarms that will go off at regular intervals to remind you to view them. When you look at your list of intentions, image yourself having already attained them. Allow yourself to experience the happiness you get by reaching your goals. In other words, act as if the desired results are already in your life.


Option 2- If you store the list on your computer, it is important to print it out and place the list in a prominent place so you can see the goals throughout your day and evening.


Option 3 – Yes, you can go old-school and use trusty pen and paper to jot down your intentions as well. Just make sure you keep tabs on your list so you don't misplace it. Like Option 2 above, display it in a prominent place and maybe make more than one copy, just to be safe!

3. Meditation
At least once per day sit quietly while holding your list. Ask for inner strength to help you reach your desired results. The meditation doesn't have to be lengthy. But, having a focused intention is what will get you to the preferred end result. Meditation is a valuable and necessary tool in this process.

4. Mantra
A mantra is a positive "self-talk" tool. All you need to do is pick simple words that directly describe what it is you are manifesting. For example: if you want to get into great physical shape your mantra would be something like this: "I am in perfect health." Or, "I love being physically fit." Make your mantra simple, personal and direct. Remember, it is very important to act as if you have already achieved your goal. And, please do not put your goal in the future when saying your mantra because then it will always be in the future. See what I mean?

5. Goal is Reached
When you reach your goal give thanks to yourself for a job well done. Continue using your mantra for a few weeks so that you will maintain your goal. Sometimes we reach a goal but then fall back into negative patterns which will create a lifestyle that was in place before reaching your goal. Keep thanking yourself and the Universe for getting the job done and doing it well.

Using this process will make your New Year's resolutions a reality. Wishing you and yours a Happy and Healthy 2020!
Share This Page
---
Leave A Comment
You must be logged in to leave a comment. click here to login
Comments