Meet Carmel - A Special Paws With a Cause Dog
Date 6/27/2021


Psychic Source is proud to share a story from Carrie Simmons, Marketing and Public Relations Director of Paws With A Cause®. Find out how you can help support PAWS and our other deserving charities below.
"CARMEL is in labor!" exclaimed Sue, a long-time PAWS Dog Volunteer. CARMEL and Sue were ready for a normal home delivery of future Assistance Dog puppies but would quickly learn that there was going to be nothing normal about this delivery. Staff Veterinarian Dr. Jeanne Klynsma and National Breeding Coordinator Dawn Bohan decided to have Sue bring CARMEL to the PAWS clinic on our training campus for a Cesarean section.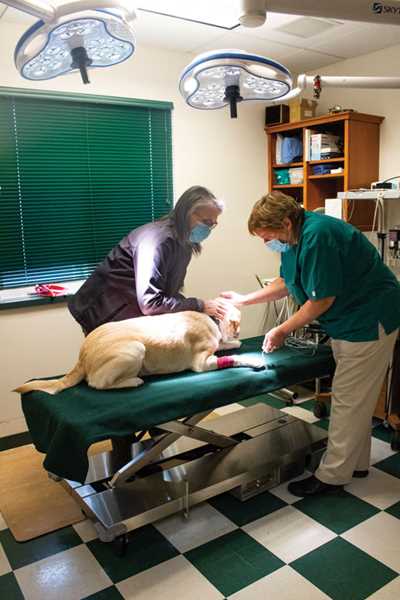 Just like with humans, a Cesarean section may be used if the Mama Dog is struggling with a delivery. CARMEL presented to Dr. Jeanne in greater distress than expected, and the vet team jumped to work to comfort her and to help with the delivery. CARMEL worked hard and delivered seven beautiful babies but not without great cost. She lost a lot of blood, was exhausted, and her puppies were listless. Something had to be done to help them make a fast recovery and allow CARMEL to be there for her new puppies who were anxiously awaiting their mama's attention.
PAWS Ambassador Dog MADGE to the rescue! MADGE spends most of her days greeting staff and visitors with a smile and tail wag. She also provides demonstrations of the tasks performed by PAWS Assistance Dogs. But on this day, MADGE was called on to volunteer as a blood and plasma donor. Thirty minutes later, when the transfusion was complete, CARMEL was meeting her new babies for the first time. CARMEL and her puppies were released from the clinic and returned home safe and healthy. And MADGE? She enjoyed an extra serving of kibble for dinner and a couple of her favorite dog treats!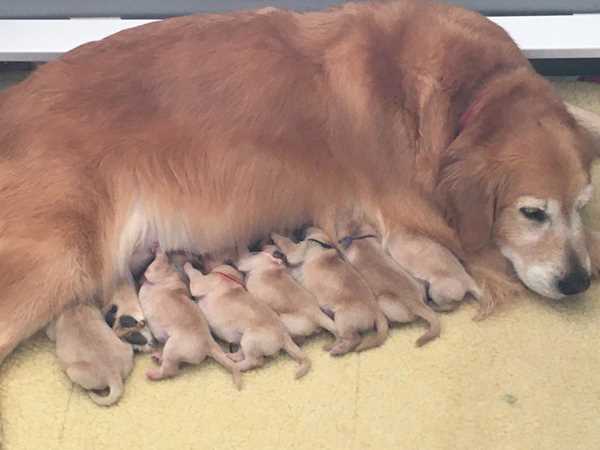 In January 2021, CARMEL's litter was turned in to PAWS healthy and ready to go home with their Foster Puppy Raisers. CARMEL is also doing well. She is officially retired as a Mama Dog and living a happy life with Sue and her husband.
For 30 years, Psychic Source has been helping customers by providing wisdom and guidance to achieve their best selves. This got us thinking, "How can we do more to help society as a whole?" Together, we have the power to be part of something bigger. With your help, we can touch the lives of others across the globe.


Thank you for your compassion, gratitude and help making the world a better place.