---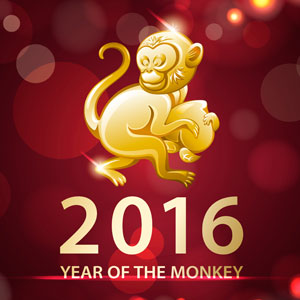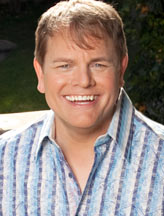 by Arthur x8237
Welcome to the first in a 3 Part Series all about Chinese Astrology by Psychic Arthur.

As the Year of The Sheep heads off to greener pastures, the Year of the Monkey swings into place on February 8, 2016 thru January 27, 2017.
Why Red Monkey? Fire Monkey?
In addition to the 12 animals of the Chinese Zodiac, the Five Elements (Metal, Water, Wood, Fire and Earth) are associated with various years. The corresponding element for this year is Fire, which is connected to Red. So, according to the Chinese Astrology Calendar, we are actually in the Year of the Yang Red Fire Monkey.

Incidentally, the Monkey is the ninth sign of the 12 animals of the Chinese zodiac and the Universal Number for 2016 (2+0+1+6) is also 9. Depending on circumstances, nine can be either an extremely lucky or quite unlucky number; however, it does carry the power of Three (3), which is one of the ancient "magic" or "sacred" numbers.

Monkey years are always leap years in the Gregorian calendar, with 2016 being no exception! And while the Gregorian calendar adds an extra day, the Chinese calendar adds an extra month. Also, Monkey years are also all multiples of 12 — from 12 AD and 1200 AD, all the way through today in 2016.
By nature, the Monkey is clever and the original party animal! They can be charming and crave fun. The Monkey's enthusiastic energy can put things in a state of unrest where just about anything can happen. It's the humor and wit of the Monkey that'll help us get through the stressful times with grace and ease. This sign's natural curiosity also lends to the desire to become knowledgeable on a broad range of topics. Also, The Monkey had the ability to find unconventional solutions to old problems. Daring to be different can lead to success!
What to Expect in The Chinese Year of the Monkey
The combination of Fire with the sign of the Monkey will help bring forth innovations and new inventions to help both business and personal relationships. A lot of global economic growth can be expected, while political tensions will grow stronger as truths regarding financial markets and conservative governments are reviled and see the light of day. (Talk about Monkey Business!) Education will play an important role – and not just college and graduate programs. People are not going to be shy about getting involved with improving their lives – from money management to close-held creative dreams.

Basically, this is a year where individual efforts reap their just rewards, so what are you waiting for?

Some Famous Monkeys
Leonardo da Vinci, Charles Dickens, Yao Ming, Celine Dion, Tom Hanks, Will Smith, Halle Berry, Christina Aguilera, Diana Ross, Elizabeth Taylor, Harry S. Truman, Alice Walker, Michael Douglas, Owen Wilson, Daniel Craig, Mick Jagger, Macauley Culkin, Joan Crawford, Bette Davis, Annie Oakley, Mel Gibson, Eleanor Roosevelt, Betsy Ross, Cuba Gooding Jr., Kim Cattrell, Nick Carter, Patricia Arquette, Alyson Stoner, Christina Ricci, Cole Sprouse, Demi Lovato, Dylan Sprouse, Miley Cyrus, Mitchell Musso, Nick Jonas, and Selena Gomez

HAPPY NEW YEAR!

Does this leave you wondering "What is my Chinese Zodiac Sign?" No problem. Check back tomorrow for a handy guide determining which sign is yours, and what it all means in Part 2 of our 3 part look at Chinese Astrology by Psychic Arthur.
Share This Page
---
Leave A Comment
You must be logged in to leave a comment. click here to login
Comments