---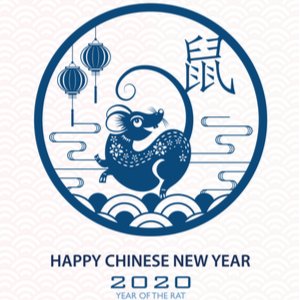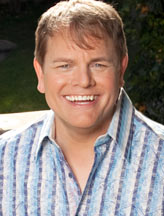 Get a Reading with Arthur x8237
While 2019's Year of the Pig wasn't a bore, 2020's Year of the Metal Rat is promising to be a prosperous and lucky year for just about all the signs of Chinese Zodiac!

According to the Chinese Lunar Calendar, the New Year officially starts January 25, 2020, and runs through February 11, 2021. Since the Rat is the first sign from the 12-animal year cycle of the Chinese Zodiac, 2020 is the start of a new 12-year cycle. What does that mean? A year of new beginnings and renewals!

Per legend, the Rat "earned" its way to the first position after Buddha invited twelve animals to a race. The race would determine the order of the signs of the Chinese Zodiac depending on the order each animal crossed the finish line. The Rat, knowing he didn't have a chance, climbed on the back of the Ox, who was fast on land, strong through steep terrain, and could swim. As they neared the finish line, the Rat jumped off the ox and won!

The Year of the Metal Rat is going to bring us creative energy. Energy, which can be used to manifest just about anything that you want in your life – from good luck, career opportunities, and financial gains, to love and happiness and more. Yet, to be truly successful with this energy, you will need to take some time to carefully plan out exactly what you want in your life. Only then will you be genuinely productive in reaching your goals.

The Rat is considered a protector and a bringer of prosperity in the Chinese culture. You are a "Rat Chinese Zodiac native" if you are born in one of these years: 1924, 1936, 1948, 1960, 1972, 1984, 1996, 2008, or 2020.

Because this year is also ruled by the element of Metal, look for success in metal industries from the production of cars and machinery, IT, high tech industries, cosmetics, and health. Since this is going to be a year of new beginnings, all actions are going to be driven by success.

When it comes to helping to create abundance and success, each year of the Chinese Calendar has its own set of lucky colors. According to Chinese Astrology and Feng Shui, the lucky colors recommended wearing during The Year of the Metal Rat are: White and Blue. Lucky Numbers are: 5, 7 and 9.
Famous people born in the Year of the Rat:
Katy Perry, Antonio Banderas, Avril Lavigne, Ben Affleck, Cameron Diaz, Winston Churchill, Colin Firth, President Jimmy Carter, Fernando Valenzuela, Hector Elizondo, Hugh Grant, Jude Law, Julianne Moore, Kathy Bates, Kenny Loggins, Marlon Brando, Mozart, President George Washington, Samuel L. Jackson, Sean Penn, William Shakespeare, Timothy Hutton, Tim Cook, Mark Zuckerberg, and Scarlett Johansson.

Unsure which Chinese Zodiac sign you are? No problem. CLICK HERE to learn your animal sign based on the year you were born, then...
VISIT HERE to read Psychic Arthur's 2020 Chinese Zodiac Year of the Rat Forecasts for all 12 signs.
Share This Page
---
Leave A Comment
You must be logged in to leave a comment. click here to login
Comments