The Sun and Dad - How His Sunshine Touches and Influences Your Life by Psychic Suzi
Published Date 6/20/2015
Category: Astrology
---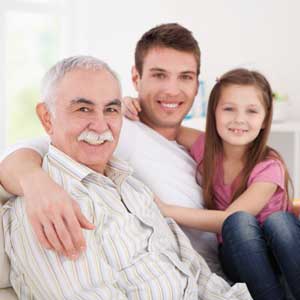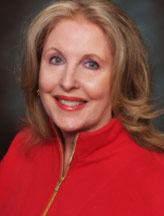 by Suzi x8046
As we prepare to celebrate Father's Day, I wanted to take this special look at astrology and its unique connection to fatherhood!

The sun represents your personal life force and main focus. However, your Dad's sunlight guides your life and what he contributes to it. This is not tied to his sun sign, but rather the impression he creates as you both interact in life together.

Let's take a look at your sun/rising sign (by the minute of your birth) to discover a little more about the gifts of Dad's sunshine in your life.
AIR SIGN: GEMINI – LIBRA - AQUARIUS
GEMINI: Dad's sunshine brings conversation curiosity and versatility to inspire you to be open to the full banquet of life. He encourages the love of travel, cars and family gatherings.
LIBRA: Dad's sunshine brings you encouragement for social interaction that can inspire you. The importance of having friends being part of a positive group of company to grow your dreams in life.
AQUARIUS: Dad's sunshine is about showing you the importance of partnerships and political power. This also includes the importance of what a difference one person can make in our world.
WATER SIGNS: CANCER – SCORPIO - PISCES
CANCER: Dad's sunshine brings into focus special family talents. He can encourage you to move forward in life looking for ways to grow and help others in life through you career.
SCORPIO: Dad's sunshine could be very strong but mysterious at times. You know he is there by the way he shares wisdoms about life issues that include your public status and power.
PISCES: Dad's sunshine brings into view a kind sensitive hand to help you manage daily life.
He can point out options but most of all encourages you to follow your inspiration to be all you can be.
FIRE SIGNS: LEO – SAGITTARIUS - ARIES
LEO: Dad's sunshine is strongly focused on the drive you need to succeed. He can be a bit bigger than life. He wants so much for you that he can get a bit carried away, but always with a good heart.
SAGITTARIUS: Dad's sunshine teaches to keep an open mind to explore life from all angles. He knows how important travel can be giving you tolerance and worldly understanding of others.
ARIES: Dad's sunshine points to personal creative powers that can be molded into inspiration
for others. He shares how strength, independence and original ideas can put you in line for the biggest adventure of all… LIFE!
EARTH SIGNS: TAURUS – VIRGO - CAPRICORN
TAURUS: Dad's sunshine is all about the family how it works and can enrich our lives. His support can be both patient and stubborn but never without your best interests at heart. He believes in long term security and the gift of heritage.
VIRGO: Dad's sunshine may not always be easy to define. It lives in the daily details and gifts that he brings to your life. He wants to show you how to be better. This support comes from the mysteries of time like from another life.
CAPRICORN: Dad's sunshine is all about the business world and the power of your money tied to other's people's money. He hopes you could follow in his footsteps even if this is not your path. He means well seeing success as financial power and influence.

Best wishes for a Happy Father's Day to all the Dad's and Dad's-To-Be!

-Suzi x8046
Share This Page
---
Leave A Comment
You must be logged in to leave a comment. click here to login
Comments