The Lingering Effect of Mercury Retrograde by Psychic Moira
Published Date 12/1/2012
Category: Astrology
---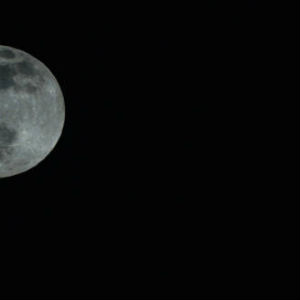 The effects of the recent Mercury Retrograde may still be touching our lives, even now that it has stationed direct. Mercury has certainly earned its nickname "the trickster" during this phase. If it feels like the retrograde is ongoing, perhaps this is because Mercury, although now Direct since Monday November 26th -remains unstable until December 10th. This is due in large part to the eclipses which occurred during the retrograde cycle.
So a little mercury retrograde recap:
The shadow phase or prep: October 19th through November 5th
Exact Retrograde: November 6th at 4 degrees Sagittarius
Direct Station: November 26th at 18 degrees Scorpio
Completes: December 14th, 2012 at 4 degrees Sagittarius
The communication planet entered Sagittarius Monday October 29th (The day of the Full Moon in Taurus… a very grounded and stabilizing moon). It began its third and final retrograde of 2012 in Sagittarius on November 6th at 6:04pm at 4 degrees Sagittarius. On the 14th of November – Mercury retraced his steps into resourceful, mysterious Scorpio, the sign of deep, fixed water. This is a time for embracing our shadows, clearing the closets and removing esoteric clutter.
Mercury enters Sagittarius Monday December 10th at 8:40pm EST. The Retrograde cycle "completes" on December 14th – the day of the New Moon in Sagittarius– when Mercury returns to 4 degrees Sagittarius.
Mercury retrograde always offers a gift: an opportunity to self-actualize and integrate personal healing. We must look into our personal chart and notice what the retrograde is touching to see the benefit. It may not be readily apparent, as we are surrounded by an "immediate gratification society" – however, Retrogrades allow us an opportunity to slow down; they are a time of re-flexion…repair, self care.
When Mercury completes this Retrograde, we can move forward with ease. Situations which had been delayed now feel energized. Our thinking is clear, organized and we are ready to take on those tasks we've been processing throughout the retrograde phase.
Brightest blessings and Love, Moira

by Moira x7776
Share This Page
---
Leave A Comment
You must be logged in to leave a comment. click here to login
Comments