Mercury Retrograde - It's Here Again?!?! by Psychic Arthur
Published Date 9/29/2021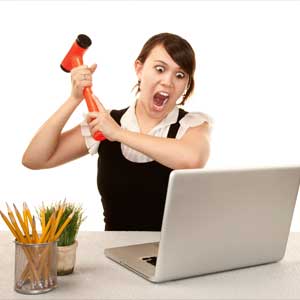 So, feeling like you've been walking into walls and no one understands you? Do your computer and cell phone seem like they're both out to get you? Are friends standing you up, but not really.  Didn't you get the change in plan memo? If you answered "yes" to any of these, you're not alone.

We're in a Mercury Retrograde; so blame him for anything crazy in your life!

Yep, our old friend Mercury went retrograde on September 27th, 2021. And since Mercury rules communication, technology and travel, all these areas will be a little bonkers until October 17th, 2021, when the planet goes direct. Just a reminder, the effects can be felt a few weeks before and after a Mercury Retrograde, known as "the shadow period."

To keep your life from any sudden tailspins, here are a few simple dos and don'ts to help you survive and keep your head out of the oven! 

DO NOT:
1. Buy any "big-ticket items," like a new vehicle, electronic equipment, or gizmos.
2. Start anything new – from a new job to a new relationship.
3. Sign any contracts. If at all possible, delay signing anything until Mercury goes direct on June 11th.
4. Start anything new on top before finishing what's ahead on the to-do list
5. Send any emails or send a text without double-checking it first – the last thing you want to do is start sexting your boss! 
6. Expect any type of travel to go smoothly without a hitch.
7. Post anything on social media out of anger and without double-checking it.
8. Freak out if someone misunderstands you. Count to 1,000 if you have to, especially if you believe your boyfriend/girlfriend/husband/wife said something hurtful or wants to call it quits. (Do take a breather and wait. Since Mercury rules all communication, they may not have really said what you think they said. Give them room, and wait until mid-June to see if they really meant what they said during the retrograde.)
9. Be surprised when someone from the past suddenly tracks you down to say "hi." 

DO:
1. Research and due diligence before making any big purchases. Take the car for a test ride, but don't buy it! 
2. Review all contracts and legal documents before signing.
3. Confirm all plans, meetings, and appointments
4. Think before speaking. (Repeat yourself if necessary!)
5. Read all emails and documents before you hit send. (See #4 above)
6. Insure and track any and all important mail and packages (Mercury rules the postal system).
7. Leave early for any travel and appointments since Mercury Rx can delay flights.
8. Renew commitments instead of making new ones.
9. Expect to hear from/run into people from your past at awkward moments.

To move forward in our lives, we sometimes just have to stop, look, and listen.

Mercury retrograde forces us to do just that. It has a way of slowing us down, so we can cross those "T's" and dot the "I's." It gives us a chance to rethink and gain clarity on what's not working in our lives. It also gives us a chance to clear away the old stuff and handle old business.

At least some good news – this is the last Mercury Retrograde for 2021. Yeah! The next one, you ask? Not until January 14, 2022.
If you have any questions or want to learn how to endure this retrograde relatively unscathed – give me a call.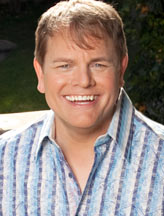 Get a Reading with Arthur x8237