---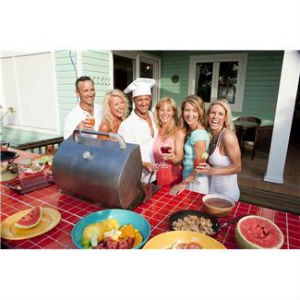 The beginning of summer brings to mind fun in the sun, barbeques, and vacations. The Summer Solstice is the longest day of the year and the first day of summer. The timing of the Summer Solstice depends on when the Sun reaches its farthest point north of the equator, for this is the exact time when the sun is the farthest north in the sky and directly above the Tropic of Cancer.


The Sun moving into Cancer can be very generous and many single people will find a summer romance is waiting. This week the Summer Solstice kicks off the official first day of summer -Wednesday June 20th as the Sun enters Cancer at 7:09pm. The Sun is moving into Cancer for the next four weeks. Action and romance tie the knot and summer officially begins! Cancer is the cardinal water sign, representing sensitivity, nurturing, and family.

The word solstice is from the Latin solstitium, from sol (sun) and stitium (to stop), reflecting the fact that the Sun appears to stop or stand still. The solstice does in fact indicate the beginning of the astronomical season. Which season depends upon where you live! At the June solstice: For those of us in the Northern Hemisphere Summer starts, and in the Southern Hemisphere winter begins.

Summer Solstice is a time for celebration. Gather with a few friends or join in with a larger community Solstice gathering. Brightest blessings and Happy Summer Solstice!
by Moira x7776
Share This Page
---
Leave A Comment
You must be logged in to leave a comment. click here to login
Comments