Happy St. Patrick's Day: Discover Where Luck Smiles on You This Year by Psychic Suzi
Published Date 3/16/2018
Category: Astrology
---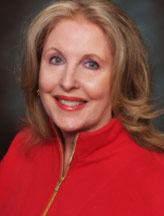 Get a Reading with Suzi x8046

"Luck is believing you're lucky." — Tennessee Williams

Saint Patrick's Day arrives on March 17th. It returns each year sprinkling luck to all.

Look up your Sun Sign and your rising sign (by the minute of your birth) to discover where luck smiles on you this year!
WATER SIGNS:

PISCES: LUCK smiles with long distance travel, education or taking a class or seminar. Family at a distance will bring happiness to your heart.

CANCER: LUCK smiles on you taking a gamble - follow your intuition. Children bring you extra joy and a surprise pregnancy is possible.

SCORPIO: LUCK smiles on your personal image. This will enhance job interviews and all public events in a positive way.
FIRE SIGNS:

ARIES: LUCK smiles on you with the generosity from other's resources. This could encompass kind encouragement to bank loans, a bonus or even a small windfall.

LEO: LUCK smiles on any real estate deals you could make. Expanding your space will bring better than imagined results... go for it!

SAGITTARIUS: LUCK smiles on listening to your hunches and watching for meaningful dreams. They are the keys to bring your dreams into reality.
EARTH SIGNS:

TAURUS: LUCK smiles on you in a surprise connection or partnership that could really turn your career around with a big boost. Not everything will be revealed at first but stay the course, time is on your side.

VIRGO: LUCK smiles on your creative talents amazing inspiration will produce some great work. Need a new car? A deal too good to pass up could fall your way.

CAPRICORN: LUCK smiles on you through friends and large companies that support the direction you are traveling in life and career. The world is watching, and they like what they see!
AIR SIGNS:

GEMINI: LUCK smiles on your good health and positive body energy. Your 9 to 5 work expands in ways you cannot see now but will benefit you as the year progresses through summer and fall.

LIBRA: LUCK smiles on your personal resources from talent to things. This not only can bring a raise at work, but it gives a boost to your self-esteem.

AQUARIUS: LUCK smiles on your career, perhaps lifting you into the spotlight this year. Hard work will be noticed and bring opportunities you had not even considered before.
Share This Page
---
Leave A Comment
You must be logged in to leave a comment. click here to login
Comments