Happy Birthday Cancer - Your Stardust for 2015 to 2016 by Psychic Suzi
Published Date 6/22/2015
Category: Astrology
---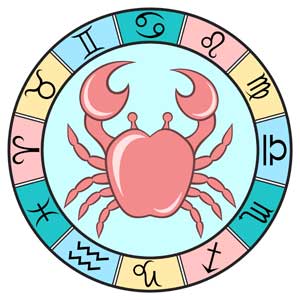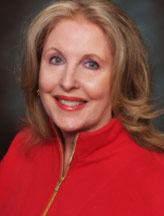 by Suzi x8046
The Sun enters Cancer on 6/21/2015. Cancer brings into our lives the kindness of remembering the little things, nurturing others and the importance of children in our daily lives. Not to be over looked, Cancers are also considered the gourmet chefs of the zodiac, always making family and holiday celebrations a yummy delight.

This year spotlights family relations with close kin and siblings, short trips, new transportation and daily routine changes.

Let's take a look at Cancer and Cancer rising (by the minute of your birth) to see what this year holds for you.
MONEY MATTERS:
Lucky Jupiter in your income area smiles on your personal resources till mid-August. Use this time to pay off bills as you may find yourself looking at the purchase of new transportation by fall. A work position appears with added responsibility and stabilizes your security. A small money gift could surprise you and warm you heart.
•
Lucky Money Dates: 6/16/2015 - 7/16/2015 and 2/17/2016 - 3/11/2016
LOVE & ROMANCE:
Confused about a personal relationship? Take the summer to review it. Pay attention to the details in what the person says compared to what they do. Maybe it is time to bless or release the past and embrace a brighter future. Over the winter holiday season, a special person could come along and take your hand walking you into the New Year with a renewed heart of hope.
•
Lucky Romantic Dates: 12/5/2015 - 12/30/2015 and 1/8/2016 - 3/5/2016
HOME & FAMILY:
Over the summer till early September children will be highlighted. Either a surprise pregnancy or a rethink on how to manage your children's daily life. If a home move has been on your mind, best to let career stabilize looking at the next birthday cycle for a much better real estate investment or move.
•
Important Home and Family Dates: 11/13/2015 - 1/3/2016
SPECIAL BLESSINGS:
The angel of words, luck, sales and short trips smile into your life. If you work in marketing, public relations, or writing you will find inspiration whisper in your ear to help you produce some super creative work. What you say and how you say it will be more important then you know this year.
Share This Page
---
Leave A Comment
You must be logged in to leave a comment. click here to login
Comments