Chinese Zodiac: Forecasts for 2014 Part I by Psychic Arthur
Published Date 1/30/2014
Category: Astrology
---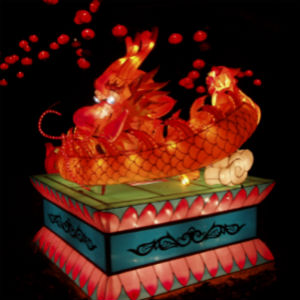 According to Chinese Astrology, the Year Of The Wood Horse begins on January 31, 2014 and lasts until February 18, 2015.
There are 12 signs that make up the Chinese Zodiac. According to legend, Buddha invited 12 animals to a race and the order that they finished would determine the order of the signs. The rat, knowing he didn't have a chance, climbed on the back of the ox, who was fast on land, strong through difficult terrain and a good swimmer. As they neared the finish line, the rat jumped off and became the first sign, with the rest following in tow.
Not sure which sign you are? See the full chart in Arthur's article:
Chinese Zodiac: Your Personality Traits

So, what's in store for the 12 signs of the Chinese Zodiac in the Year Of The Wood Horse? Here are some forecasts:

Rat: After a pretty bad year (of the snake), things will finally start looking up for you! For the rat, the year of the wood horse offers success and opportunities. It's great to set goals, but don't try to get there at any cost. You'll need to find a balance between your professional and personal life. If not, stress from all work and no play could lead to some health issues.

Ox: The ox will experience better energy in the year of the wood horse, while achieving success in completing projects, provided you stay clear of "easy shortcuts" that could end up harming you in the long run. Also, step away from office politics. There will be forward movement and positive changes in love. It will also be a good year for all relationships.

Tiger: This looks like a very lucky year for most tigers, with great opportunities in store from career and finances to love and family. Virgo, Scorpio and Capricorn tigers may have some minor problems, but it can still be a good year for them as well. Changes at work may have you stressed, but the changes may lead to the promotions and financial opportunities you've been waiting for. Trust issues, that may hinder your personal life and relationships, need to be kept in check. While everything seems like a win-win, it wouldn't hurt to concentrate on your spiritual-growth.

Rabbit: As long as you look before you hop leap; a good year can be in store for the rabbit. Being practical, coupled with your high energy, will help you sail smoothly.

Also, as long as you stay calm, it can be an excellent year for love. When it comes to work, slow down, step back, stay focused, and keep a positive "in charge" attitude. You may want to find some sort of physical activity to release any pent up negativity.
Dragon:
As long as the dragon stays focused on their relationships and wellbeing, they are going to have a good year with no major obstacles. While your routine schedule stays well, routine, it's not always a bad thing. You may also want to keep an eye on all your investments as well as expenditure. Love seems better; however, hasty choices may have you falling for the wrong person.
Not seeing your sign here? Stay tuned for the rest tomorrow!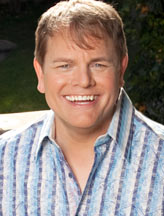 by Arthur x8237
Share This Page
---
Leave A Comment
You must be logged in to leave a comment. click here to login
Comments