---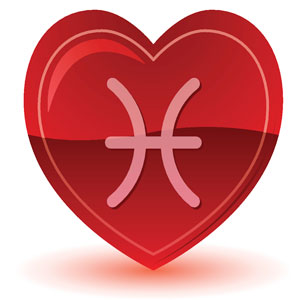 Sick and tired of dating the procrastinator? Look no further, the Virgo man or woman (born between August 23rd and September 22nd) is sure to get things done perfectly. Some may say that the Virgo is one of the most complex signs in the zodiac as personality traits vary from one degree to another. The standard is always perfection in everything that they do including making their romantic partner happy in and out of the bed. Charming, ambiguous, and practical are just some of the traits you can expect from a Virgo lover.

If you are seeking a take charge kind of love, then you may have met you match with this earth sign!

Love and Romance Characteristics:
•
Very patient in love, willing to take things slow.
•
Appreciates a deeper, more emotional connection.
•
Great love making skills! Your pleasures are their priority in between the sheets.
•
Extremely loyal and giving – would make a wonderful spouse and parent.

Personality Traits
•
Can be jealous and seeks out reassurance from their partner.
•
Very analytical and tends to overthink things - even the smallest of details.
•
Detail oriented and intelligent – may be judgmental towards conflicting personalities.
•
Superior problem-solving skills. Willingly takes on challenges.

Favorite Dates
•
Escape the Room challenges and trivia nights.
•
Mutual love for exercise? Try rock climbing, tennis or golf.
•
Enjoys daytime outings such as cultural events, festivals and literary readings.

Quotes Virgo's Live By
•
"If you would have just listened to me in the first place, you wouldn't be in this situation."
•
"Keep calm, because I am already one step ahead."
•
"No matter how long it takes, true love is worth the wait."

Zodiac Love Matches:

Taurus – Virgo and Taurus are one of the most compatible signs in the zodiac. This duo is built on a foundation of mutual respect, common goals and values. These earth signs have an incredible ability to communicate and understand one another on a deeper, more intuitive level. There is a wonderful balance of personality traits as the comfort driven Taurus has a calming effect on a higher-strung Virgo.

Capricorn A very future oriented zodiac match that ages just like fine wine – it gets better over time. The Capricorn and Virgo match understands each other's future goals and will support one another through the good times and bad. These earth signs are extremely compatible sexually, romantically and platonically.

Cancer – When you mix earth and water you get mud. When Virgo and Cancer meet, this rich and organic combination makes quite a harmonious relationship. Despite the Cancers sensitivity and the Virgos practical outlook, this match will learn how to work together to achieve life goals. Safety, security and loyalty build the foundation of the relationship resulting in a powerful bond that will only grow stronger with time.
What do you think about dating a
Virgo
? Does this zodiac sign seem like a match made in heaven? Get out there and have some fun and make sure you get an Astrology
Love Reading
to find out if he or she is the one.
Share This Page
---
Leave A Comment
You must be logged in to leave a comment. click here to login
Comments