---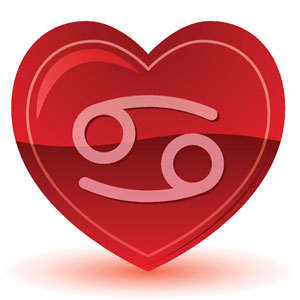 While you may have found many other signs have shown great resistance to expressing their feelings, the Cancer man or woman has no boundaries in their openness to share their affection with the one they love. Born between June 21st and July 22nd, Cancers tend to be highly empathetic, deeply sensitive and extremely loyal partners. Being a water sign of the crab, these individuals have tough shells protecting their vulnerabilities and sometimes need to be pushed to step out of their comfort zone.

If you are on the dating market, a Cancer may just be the one for you…

Love and Romance Characteristics:
•
Appreciates the "little things"
•
Considerate, warm-hearted and caring for others
•
Prince Charming like – believes in the act of courting
•
Enjoys extravagant professions of love
•
Prefers quality 1-on-1 time over hot and steamy bed rolling

Personality Traits:
•
Highly intuitive and sensitive others' emotions
•
Often gets stuck in their ways and have trouble leaving their protective shell
•
May not accept apologies very well - beware of the Cancer grudge
•
Extremely loyal but if hurt, you may not get a second chance
•
Very dependable and self-sacrificing

Favorite Dates:
•
Homebody on a Saturday night – Netflix and chill...
•
Spending time on the Beach – water signs love the ocean!
•
Cooking gourmet meals – homemade pizza party anyone?
•
Double date? How about a game night with family!

Quotes Cancers Live By:
•
"Chivalry is definitely NOT dead!"
•
"When I say that I love you, I truly mean it."
•
"What you see is what you get."

Love Matches:

Scorpio: One of the most compatible signs in the zodiac speed dating world! These signs have a strong connection to one another physically, emotionally and have comparable levels of spiritual intuition.

Pisces: Love at first sight is a very likely phenomenon to occur when pairing these two water signs. The connection between Cancer and Pisces is immediate like that of a magnetic force. Be prepared for an instant connection!

Virgo: A love match that holds great strength for long-term devotion and commitment. These relationships are built on trust, respect and a mutual understanding of a higher purpose.

Taurus: Security, comfort and warmth are all characteristics of this zodiac match. Cancer and Taurus make two family-oriented homebodies who couldn't imagine a better evening than snuggling up to one another on a Saturday night.
What do you think about dating a
Cancer
? Does this zodiac sign seem like a match made in heaven? Get out there and have some fun and make sure you get an Astrology
Love Reading
to find out if he or she is the one.
Check back each month for the next installment of our AstroDate series. Download our free Connections Calendar to receive reminders as each new article becomes available.
Share This Page
---
Leave A Comment
You must be logged in to leave a comment. click here to login
Comments