2022 Year of the Black Water Tiger Chinese Zodiac Forecast by Psychic Arthur
Published Date 1/31/2022
Explore More: Chinese Astrology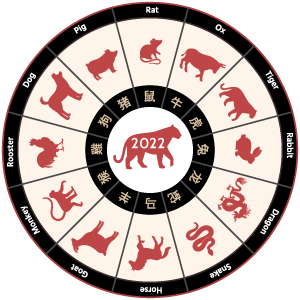 Happy Lunar New Year!  As the Year of the Ox saunters away, here comes the roaring Year of the Tiger which starts on February 1, 2022, and continues through January 21, 2023.
The Tiger, the third sign of the Chinese zodiac, is known for its boldness, daring, power, strength, and encompassing all the traits of a leader. They are logical, determined, and successful in helping others. And according to who you talk to, everything a Tiger does is usually big and bold! So, 2022 means aggressive actions and doing almost everything on a grand scale. Tigers rule the jungle, so look for a year of extremes.
Why Black Water Tiger? 
Easy! The Chinese calendar combines solar, lunar, and 60 Stem-Branch counting systems. The counting system combines the names of the Yin-Yang Five Elements (Metal, Water, Wood, Fire, and Earth) and the 12 animal signs. In addition, Five colors correlate with each element - White, Black, Green, Red, and Brown. Since Black is associated with Water, we now have – tada - The 2022 Year of the Black Water Tiger.
Tiger years are all about change, and The Black Water Tiger arrives, bringing fresh new energy, filled with movement and hope - pushing aside the structured Metal element of The Rat and The Ox of the last two years. Instead of hammering down rules and regulations, feel more fluid and relaxed, and better to go with the flow. Allow yourself the freedom to alter any arrangements that have become outmoded or too rigid.
Under the influence of the Water element, there will be many opportunities for those willing to embrace it, from new friendships and partnerships to "over the moon" romances. Water is associated with sensitivity, creativity, and change. At the same time, Water is connected to wealth, bringing an abundant and financially prosperous year with unexpected good news while turning crazy dreams into tangible reality, if you work at it.
Water is also a powerful force of nature, putting out fires, going through or around anything in its path with no mercy. So, if not controlled, tempers can flare, unstable partnerships can go to the wayside, and there can even be global fights over territories. Yes, the roar of the Tiger.
The years of the Tiger in the Chinese Zodiac are: 1938, 1950, 1962, 1974, 1986, 1998, 2010, 2022, 2034.
In addition to each zodiac sign's lucky numbers and colors, each year of the Chinese Zodiac Calendar has its own set of lucky numbers and colors when it comes to helping to create abundance, prosperity, and success.
Tiger Year Lucky Numbers:  2, 4, 12, 22, 31, 45.
Tiger Year Lucky Colors:  Black (water element), Blue (use for negotiations and interviews), Mint/Light Green (use for new projects, new jobs, etc.),  Red (passion, love, romantic encounters), Yellow (clairvoyance, learning, wear when purchasing any big-ticket item, especially real estate).
Some of the famous people born in The Year of the Tiger include:
Queen Elizabeth II, Marilyn Monroe, Shawn Mendes, Dylan Wang, Hedy Lamarr, Margaret Hamilton, John Steinbeck, Harper Lee, Lady Gaga, Robbie Williams, Garth Brooks, Stevie Wonder, Kenny Rogers, Leonardo DiCaprio, Charo, Christian Bale, Tom Cruise, Drake, Mel Brooks, Jodie Foster, Robert Pattinson, Craig Ferguson, Alanis Morissette, Bill Murray, Richard Branson, Sheryl Crow, Matthew Broderick, Penélope Cruz, Megan Fox, Ralph Fiennes, Jimmy Fallon, Hugh Hefner, Eva Mendes, Lorraine Warren, Chesley Sullenberger, Jon Stewart, Shia LaBeouf, Derek Jeter, Ted Turner, Hilary Swank, Arianna Huffington, Darryl Strawberry, Demi Moore, Ed Harris, Evander Holyfield, Rosie O'Donnell, Tommy Lee, Bradley Cooper, Kit Harington, and Paula Abdul.
Note: While some signs will rise to majestic new heights, others can crash and burn, especially if they don't look where they are going. So, get ready for a wild emotional ride. It's the Year of the Black Water Tiger!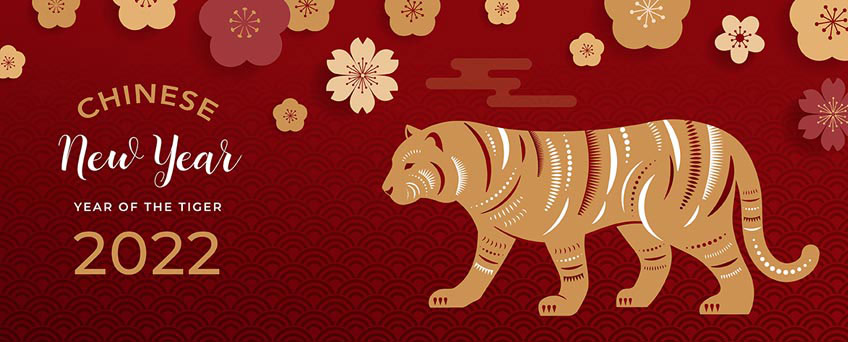 Now that you know the general meaning and understand what's in store for The Year of The Black Water Tiger, it's time to find your birth year below, determine your Chinese Zodiac animal sign, and discover your Chinese Horoscope forecast for 2022.
Rat
Rat Birth Years: 1936, 1948, 1960, 1972, 1984, 1996, 2008, 2020
The Rat can look for a lot of transformational change physically, emotionally, and spiritually. At the same time, this is not a year to take financial risks or risks of any kind. All aspects of career and business are favorable, but you have to work hard for great rewards to reap any benefits. Planning will also be key to your success. Don't be surprised if you start your own business. However, if you don't pace yourself or watch where you're going (especially while driving), you may find yourself getting into an accident or two, not to mention indigestion due to stress. As far as relationships, it may seem like there is a lack of excitement. If you are single, you'll be more focused on your career instead of trying to meet someone new. If you are married or have a partner, you'll also be focusing more on your career than your relationship.
Rat Lucky Numbers: 2, 3.
Rat Lucky Colors: Green, Blue, Golden.
Rat Lucky Gemstone: Garnet.
Ox
Ox Birth Years: 1937, 1949, 1961, 1973, 1985, 1997, 2009, 2021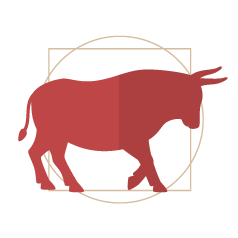 There may be challenges and stressful moments for the Ox if you are not patient and go against the flow. Luck is with you through hard work and focus will get the results you want. If faced with any conflicts or confusion, take a moment for things to settle and subside before jumping in headfirst. At the same time, this will be an opportunity to solidify your business relationships through networking with clients. Being a bit more outgoing will also help. You will need to control your anger at work and home. Keeping to yourself and not getting involved with outside gossip will also go a long way for the Ox. To avoid burnout and stress, this will be a year to take some time to recharge with nature with walks and fresh air. For the single Ox, a suitable partner may be showing up at the right time; however, now is not the time to be aggressive and, while honesty is the best policy, too much information too soon is not. Again, go with the flow.
Ox Lucky Numbers: 1, 9.
Ox Lucky Colors: Yellow, Purple, Blue.
Ox Lucky Gemstones: Tiger's Eye, Tourmaline, Aquamarine, Citrine.
Tiger
Tiger Birth Years: 1938, 1950, 1962, 1974, 1986, 1998, 2010, 2022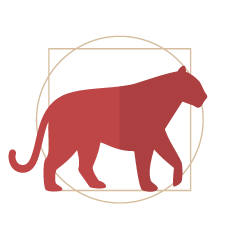 It's The Year of the Black Water Tiger, and all eyes will be on you, dear Tigers. It will be your time to roar as you become everyone's problem solver. Look for growth in career opportunities. You may even be venturing out on your own in the first six months of the year. The support you need will be there, but keep an eye out for petty co-workers, employees, or staff who may be "talking out of school." Keep your anger in check at all times since Tigers do tend to roar. If you're not careful, expenses can get out of hand, so think twice regarding financial decisions and any impulse buying. Now is time to save for that rainy day. You may be so involved with what you are doing you might forget about personal relationships. Single Tigers may want to avoid serious relationships since they will not have time to commit. Being so focused, Tigers might not watch where they are going, leading to clumsy accidents. They will also need to take care of their digestive systems. Remember, health is wealth.
Tiger Lucky Numbers: 1, 3, 4.
Tiger Lucky Colors: Orange, White, Grey, Blue.
Tiger Lucky Gemstones: Sapphire, Citrine.
Rabbit
Rabbit Birth Years:  1939, 1951, 1963, 1975, 1987, 1999, 2011, 2023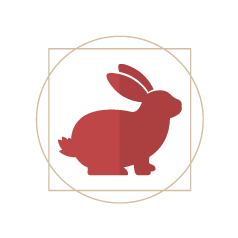 The Rabbit will have the right people show up at the right time to support them when they need it the most in various aspects of your life, especially regarding matters of career and love. Your solid and healthy work ethic can also lead to promotions so, keep an eye out for any upcoming openings within your company or industry. Money flow may seem erratic so, when it comes to financial matters, now is not the time to take risks that could lead to significant losses later in the year. A professional financial consultant can help manage your funds and investments. Healthwise, this can be a good year as long as you find some time to relax, maintain a sensible diet, and exercise. On a brighter note, Rabbits will have an enjoyable year with matters of the heart, keeping their partners and spouses happy. A pleasure trip at the end of the year can also spice things up.
Rabbit Lucky Numbers: 3, 4, 9.
Rabbit Lucky Colors: Blue, Pink, Purple, Red. 
Rabbit Lucky Gemstones: Pearl, Jade, Rose Quartz.
Dragon
Dragon Birth Years:  1928, 1940, 1952, 1964, 1976, 1988, 2000, 2012, 2024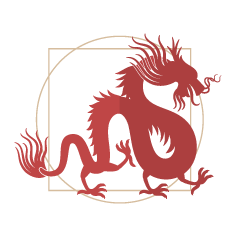 The energy of the Black Water Tiger will have you courageous Dragons on the tips of your talons, with fortunate and unforeseen events taking center stage. What may seem like career hardships at the beginning of the year will turn to rewards provided you are meticulous and stay focused. The idea of changing jobs or starting a business of your own is not out of the realm of possibilities. Don't be surprised if your dream job unexpectedly appears, which could have you relocating. Financially, it can be an excellent year to recover from lost earnings when unforeseen gains from investments from the past surface. However, if you are not careful, expenses may easily lead to money complications, so save more than you spend. Use diplomacy to solve problems at work and home, keeping your ego in check. While there may be heartbreak for the single Dragon, it can lead them to cross paths with possibly "the one." The life of the married Dragon may feel stale with ups and downs since both may be too busy to spend quality time with the other. A proper diet, drinking lots of water, and getting quality rest will put you on the right track to avoid health risks.
Dragon Lucky Numbers: 1, 6, 7.
Dragon Lucky Colors: Silver, Gold, Hoary (Grayish/White). 
Dragon Lucky Gemstone: Amethyst.
Snake
Snake Birth Years:  1941, 1953, 1965, 1977, 1989, 2001, 2013, 2025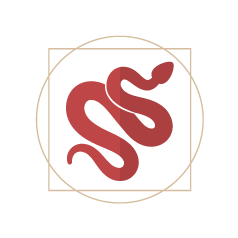 Keeping your eyes on the prize helps the Snake make strides forward and not fall behind this year. You may feel a bit restless when it comes to your career; however, now is not the time to jump ship. Advancement in your career, along with a boost in salary, can be yours if you play your cards right by focusing on your work, being diplomatic with colleagues, and avoiding any public disputes with coworkers that could quickly turn to office gossip. Keeping your anger in check and asking for support from others is vital. Financially, you will be okay provided you stay focused on spending and investments. If not, there could be some unforeseen financial losses. Finding a financial planner can keep you on track for years to come. For the single Snake, there can be some short-lived romantic flings. Communication with your partner will ease any tension or misunderstandings for the married Snake. Health looks good. You may want to consider adding relaxation techniques like mediation or yoga to your daily routine to alleviate stress.
Snake Lucky Numbers: 2, 8, 9.
Snake Lucky Colors: Black, Red, Light Yellow. 
Snake Lucky Gemstone: Opal.
Horse
Horse Birth Years:  1942, 1954, 1966, 1978, 1990, 2002, 2014, 2026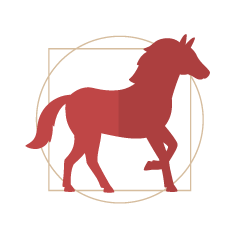 The Horse may not be starting the new year rushing out of the gate, but that's okay. A slower pace is more suited to overcome many of the challenges and obstacles you'll face during the year's opening. Staying focused on your path will see things improving, and your leadership skills and efforts will get noticed by those who matter. Look for a positive shift into the summer months when career and finances move forward. Also, if you are thinking about expanding your business, this will be the right time for that and promising for small investments, but don't play with risky speculative projects. Relationships and your love life may seem to be on hold since you'll be wearing blinders focusing on work, money, and career. While new romantic partners will arrive, the temptation of an extramarital affair will spoil the harmony in married life. Physically, you are in tip-top shape, but your emotions and well-being may become unbalanced if you do not find time to relax, causing insomnia and other stress-related issues.
Horse Lucky Numbers: 3, 4, 9.
Horse Lucky Colors:  Red, Green, Purple
Horse Lucky Gemstone: Topaz.
Goat (Ram or Sheep)
Goat Birth Years:  1931, 1943, 1955, 1967, 1979, 1991, 2003, 2015, 2027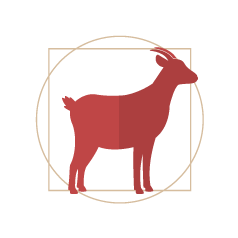 The eighth sign of the Chinese Zodiac is the Goat, but you may also see this sign referred to as the Ram or Sheep. Okay, let's just cut to the chase. Finances will go exceedingly well for the Goat during the first half of the year. The support from friends and networking with clients and customers finally pay off with high rewards. Your hard work is also recognized but stay humble. Don't let it go to your head. Now is not the time to change jobs; however, it is the time to keep upgrading and honing your skills, so you will be ready when the right opportunity arrives early next year. For now, stay away from office politics and petty people. Keep yourself on a budget to manage your finances unless you want to overspend and lose money. Steady relationships for the single Goat can lead to engagements and marriage. On the other hand, problems may arise for the married Goat if they get too caught up in their work. There should be no health issues as long as you take care of yourself and rest.
Goat Lucky Numbers: 2, 7.
Goat Lucky Colors:  Purple, Green, Red.
Goat Lucky Gemstones:  Emerald, Tourmaline.
Monkey
Monkey Birth Years:  1932, 1944, 1956, 1968, 1980, 1992, 2004, 2016, 2028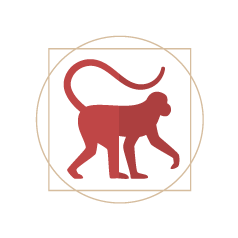 There is a lot to be said about how the Monkey can turn unfavorable circumstances to their best advantage. Talk about turning lemons into lemonade! While there will be challenges from career to personal relationships, you rise to the occasions emerging as the conquering hero, unscathed thanks to the support of loyal family, loved ones, and friends. If you are getting into any new ventures, make sure to go through the agreement's details thoroughly. Your efforts and hard work get you recognized by stepping up to the plate, landing you a leadership role in the making. Thanks to some financial planning, a large purchase will not have you looking at an unbalanced checkbook. Your emotions may run high, so try not to disagree with everyone, especially over little things. Love is in the air for the single Monkey, especially when you travel and meet warm and friendly people with similar interests. If your marriage is rocky, now is the time to be patient to save your marriage. Health will be okay if you control your levels of stress and anxiety.
Monkey Lucky Numbers: 1, 7, 8.
Monkey Lucky Colors:  White, Blue, Olden (Yellow/Amber).
Monkey Lucky Gemstones:  Peridot, Smoky Quartz.
Rooster
Rooster Birth Years:  1933, 1945, 1957, 1969, 1981, 1993, 2005, 2017, 2029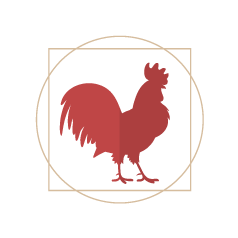 Finally, the Rooster has something to crow about! Look for a successful and profitable year, especially when it comes to sales, real estate, or the law. If you have felt stagnant with your present job, this will also be your year to change careers or start your own business. Thanks to your expanding network of clients and associates, opportunities come your way. While finances seem promising during the first half of the year, watch your spending and expenses during the second half. It's best to save for that rainy day. An office romance could lead to marriage for the single Rooster, provided you are both single. For the married Rooster, honesty and communication with your partner are critical when facing any challenges. If the married Rooster does happen stray this year, it will lead to significant financial losses and social disaster. Find a hobby to relieve tension and stress, and make sure to stay hydrated.
Rooster Lucky Numbers: 5, 7, 8.
Rooster Lucky Colors: Yellow, Brown, Brownish Yellow, Golden.
Rooster Lucky Gemstones: Citrine, Rose Quartz, Amethyst.
Dog
Dog Birth Years:  1934, 1946, 1958, 1970, 1982, 1994, 2006, 2018, 2030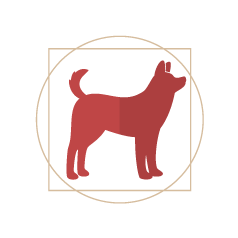 The Dog will get its chance to show the world just how creative they are in all areas of their lives, which helps them overcome and avoid any disasters waiting to happen. Being creative may also help boost your income. At the same time, don't be surprised when opportunities to advance in your career and professional pursuits show up, thanks to your network at work. Now is the time to be conservative with your finances and keep an eye on your spending and investments; if not, you may have to tighten your belt a bit to make ends meet. You may want to take your time for romance for the single Dog. If you are in a relationship or married, reminding your partner that you are there for them can avoid any unwanted misunderstandings and confusion. Being around family and friends is the best medicine for the Dog to stay healthy and chase away feelings of being emotionally spent or disconnected.
Dog Lucky Numbers: 3, 4, 9.
Dog Lucky Colors: Red, Green, Purple.
Dog Lucky Gemstones: Ruby, Tourmaline, Diamond.
Pig
Pig Birth Years:  1935, 1947, 1959, 1971, 1983, 1995, 2007, 2019, 2031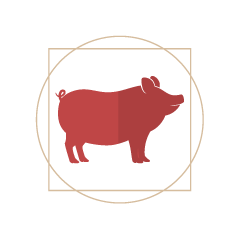 Life will not be boring for The Pig during the year of the Black Water Tiger, far from it! Keeping things simple and down to Earth will keep you on track. If you are looking for opportunities for career advancement, there will be people showing up who are eager to help guide you along to a new career path. Your networking skills also improve but remember not to keep the people that bring you down around. While things may seem out of your control at times, go with the flow and be straightforward and honest with others, including yourself. Do your homework before getting involved with any business deals. Take the time to analyze all the fine print and details. If not, legal issues may arise. Also, now is not the time to lend or borrow money and be especially wary of people coming out of the woodwork looking for a handout. You may find yourself squealing with delight when you land a healthy and happy relationship if you are single, while married Pigs need to listen to their spouse's needs to maintain peace in the household. Don't pig out and overindulge by snacking and overeating when it comes to your health. Exercise and drink plenty of water.
Pig Lucky Numbers: 2, 5, 8.
Pig Lucky Colors: Brown, Golden, Yellow, Grey.
Pig Lucky Gemstones: Ruby, Moonstone, Agate.

Get a Reading with Arthur x8237
Psychic Arthur has worked as a professional psychic for more than 25 years, appearing on television and radio. In addition to his career as a psychic, he's worked as a reporter/journalist, is an accomplished film and television composer, music producer, freelance writer, and author of the Psychic Source ebook: The Definitive Guide To Psychic Readings: 7 Steps To Get An Excellent Psychic Reading Every Time, exclusively available on Kindle. He holds a Bachelor of Music Education and is a certified Cognitive Hypnotherapist and NLP Facilitator. Arthur is a resident of Los Angeles, CA.