2022 Lucky Numbers for Each Zodiac Sign by Psychic Suzi
Published Date 12/31/2021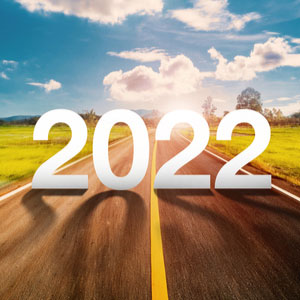 By Suzi x8046
Each year we cross into a new universal year that activates lucky numbers for each Astrological sign. This powerful vibration spreads its magic over the entire year from January to December. It brings surprise elements of chance and change invigorating your life in 2022.
Look up your Sun sign and discover your lucky number's magic for 2022 and enjoy the excitement it brings to your life all year long.
EARTH SIGNS
CAPRICORN - Lucky Number: 7
2022 will be a mystical year to expand your boundaries through intuition, hunches and dreams. You are growing into a better you through trusting the unseen world.
TAURUS – Lucky Number: 2
It is important to maintain what you have gained from last year's efforts and value your progress. Women could bring a cup of friendship to help you over any bumps in the road, just when it is needed most. Patience is your friend this year.
VIRGO – Lucky Number: 6
You are blessed with special angel protection as you make important life choices. Service to others will fill your heart and brighten other's lives.  A romance could deepen into love.
AIR SIGNS
AQUARIUS – Lucky Number: 8
The force is with you in the money area of your life. Watch out for raises, promotions or even a small windfall. Eight is an important business power number to open a new venture and watch it bloom as your money increases. Good luck!
GEMINI – Lucky Number: 3
Fated social connections bring surprise opportunities. Feeling creative, this is your year to produce wonderful work. Writers, artists, actors or other creative talents watch for inspiration. It is literally in the air around you. Focus on your dreams and anything is possible.
LIBRA – Lucky Number: 13
Mysterious number 13 brings sudden luck and wisdom just when you need it the most. Partnerships are unique but will open your eyes to a new outlook in your life and future.
WATER SIGNS
PISCES – Lucky Number: 9
It is time to clean out your life from the attic to the basement. Let fresh air and new experiences enter your life. Watch for new encounters and let your heart be open as something special is brewing just below the surface. It will bloom soon.
CANCER – Lucky Number: 4
Putting in extra time will help bring into view the dreams you have cherished for so long. One step at a time brings sparkle and life to your heart's deepest wishes. Believe as angels whisper and guide your foot steps for a better tomorrow.
SCORPIO – Lucky Number: 11
Sensitive and private, don't panic when someone reaches out to hold your hand. A special soul has entered your life that will help guide you forward to success that will amaze you. Recognition is golden at this time.
FIRE SIGNS
ARIES – Lucky Number: 1
The progressive number one is your personal number pointing to a time to move forward.  This year is about you, not others, as the choices you make will affect your future for many years to come. Move somewhere new or start a business as anything is possible. Reach for the stars as they are twinkling at you by late spring 2022.
LEO – Lucky Number: 5
Sudden quick luck is coming your way. It is important to go with the flow and expect the unexpected as this exciting year moves forward. Creative people could experience sudden fame, or your life could do a 180-degree shift for the better. Travel could bring an amazing experience... enjoy!
SAGITTARIUS – Lucky Number: 22
This is the DREAM BIG number where you could make sweeping changes in your life and the world around you. Want to help the homeless or seniors?  This is the time to touch the world and make it a better place. In 2022, you can set a strong foundation into place for bigger dreams than even you think are possible.