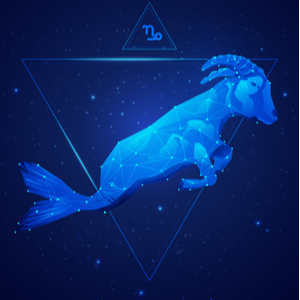 By Suzi x8046
The Sun enters Capricorn on 12/21/2021. Capricorn brings into our lives tradition, conservative
views and a certain strong endurance. They are one of the best business signs and are willing to go long to achieve their goals. In relationships Capricorn like to get to know you but are not opposed to a wild one-night-stand.  But in the end that is not enough to build a long tern relationship for them.
This year starts with lucky opportunities to self-promote so what you say how you say it and when you say it will be important and even a bit magical.
MONEY and CAREER
It will help you to be more open to career goals and ideas as the right people will be watching. Uranus the planet of surprise and sudden changes and luck is in your brother sign of Taurus. This indicates a lucky break or a sudden change that removes blocks as you rise up and move forward with your career. The extra dollars could finally help you to start building a nest egg for later years.
Lucky Money Dates: 3/6/2022 - 4/5/2022 and 8/12/2022 - 9/4/2022
LOVE and ROMANCE
This could be the year that lightning strikes in the love dept. One minute you don't know this person and the next moment they light up your life with sweet moonbeams. A kindred spirit who is sensual, charming and sincere will remind you that the long wait has been worth it. By 2023 "maybe we should live together" could enter the conversation... enjoy!
Lucky Love Dates:  5/29/2022 - 6/22/2022 and 7/12/2022 - 8/12/2022
HOME and FAMILY
Not one to rush into things, you could take this year to rethink a possible new home beginning. It may take till late spring or summer (between May and August 2022) that ideas finally settle into a clear plan. The big move itself may not happen till spring of 2023 but the wait will be in your favor. Embrace the excitement of a positive new beginning.
SPECIAL BLESSINGS
Angel wings protect and enhance your income and relationships with siblings.
Please note:  Starting in 2022, Psychic Suzi's Horoscopes are on the move.  You will be able to find them each month at the start of the new Zodiac season on our Instagram Page.