2021 Year of the White Metal Ox Chinese Zodiac Forecasts by Psychic Arthur
Published Date 1/31/2021
Category: Astrology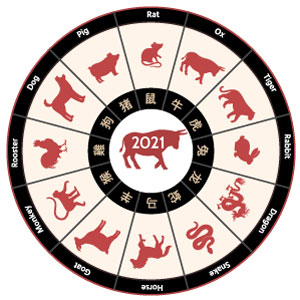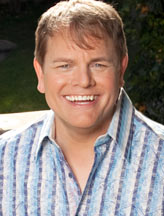 Get a Reading with Arthur x8237
If you missed the first installment of Psychic Arthur's look at 2021's Year of the Ox or need to figure out your own Chinese Zodiac sign based on the year you were born, links are provided at the end of the article. 

Happy New Year! So, what's waiting for you in 2021's Year Of The White Metal Ox, which starts February 12, 2021? Look no further!

Here are your Chinese Horoscope forecasts for 2021:
Rat: People born in the year of the Rat will have a lucky year. Focusing on your career and finding your direction needs to be a top priority, which should pay off big time as we get to May. Professional and financial opportunities can show up at this time as well. Avoid any games of chance or speculation (i.e., real estate) towards the end of the year. If you are married, things get cozier. If you're single, be patient. Since you can find yourself getting tense, aggressive, and nervous, physical exercise may help manage stress.
Rat Lucky Numbers: 5, 7
Rat Lucky Months: March, July, October.

Ox: Yep, it's your year! It's going to be a happy year, especially with finance and love. The stable year will be like a much-needed gift. However, now is not the time to be stubborn when it comes to your career. While hard-working, the calm, patient nature of the Ox will promise success in all aspects of your life. Also, being flexible with compromises is an excellent idea to get what you want. If you're married, relationships deepen, while the stork may pay a visit to newlyweds. For singles, this is when social mingling may lead to a new relationship built on mutual attraction. As far as health concerns, it's best to keep in shape by starting a healthy diet at the beginning of the new Chinese year.
Ox Lucky Numbers: 8, 9
Ox Lucky Months: April, September, December.

Tiger: This is a year that's full of energy and vitality. Look for 2021 to be happier than previous years; however, it will force you to "stop, look and listen" while you seek out a better life through understanding yourself and exploring your spiritual development. If you're itching to change jobs, June 2021 can lead you to a career you love. However, don't rush into anything without looking at the pros and cons before jumping into a new position. Focus on long-term financial plans between May and October and make corrections to avoid incurring expenses. If you're single, enjoy new love partners throughout the year. Now is not the time for serious romantic relationships. If you're married, there could be anxiety, disappointments, and challenges, which may be avoided by listening to your partner's needs. Physical training will help maintain a good physique while preventing any kind of breakdowns. Finding time to relax also helps. Your emotional well-being will improve by avoiding fights and conflicts with family, friends, and others. Remember, would you rather be happy, or right? Go for happy!
Tiger Lucky Numbers: 6, 9
Tiger Lucky Months: January, June, October.

Rabbit: You'll want to dance to the beat of your own drum, bringing stability, love, and joy into your life while focusing on romantic relationships and partnerships. It's also a great time to hop to the front of the line and take credit where credit is due at work. Your efforts get rewarded. Only take on the tasks you know you can finish! (Avoid jobs that require too much attention to detail, your habit of making everything perfect may work against you.) Put yourself in your partner's shoes to solve marital issues. For singles, understanding the art of compromise and your couple's life will be wonderful. To relax, relieve stress, and reduce the tensions caused by professional or business activities, use your imagination and get creative/artistic or crank up the music!
Rabbit Lucky Numbers: 2, 8
Rabbit Lucky Months: February, July, October.

Dragon: Dragons will be very productive and successful in work and relationships by taking on many responsibilities, discipline, analytical skills for strategies, organization, and a well-planned outlook on life. You'll find yourself more "unflappable" than usual and freely express yourself. Most challenges with be solved. When it comes to marketing and sales, foreign partners may help you soar to the top. You need to organize your finances, especially from March to May, when monetary situations improve, but now is also the time to save and watch your spending! Take as many breaks as you need from work for physical and mental health, with opportunities for trips to recharge and relax to unusual places.
Dragon Lucky Numbers: 5, 9
Dragon Lucky Months: April, June, October

Snake: This is an excellent year for the Snake to be happy while being rewarded for their hard work and family life. Now is the time for the dreams that you've dreamed of can finally come to pass! Communication and decision-making are essential to improve all relationships. When it comes to finances, luck comes your way from March through June of 2021. Money should show up when needed; however, this is not the time to change jobs/careers. To survive and stay stress-free, count on your scrupulous and meticulous nature to prevail. While work seems stressful, family life is free of problems. There will be opportunities to make new friends, who can play an essential role in your life in the future, through a new hobby, in addition to the support of relatives and friends. Single males will be romantic and charming, while single females are beautiful and successful if they shy away from "playing games." If tension, anxiety, and insomnia surface, spend as much time as you can outside in the sun. Gardening, sports, or cycling can eliminate your excess energy leading to a balanced mind and restful sleep.
Snake Lucky Numbers: 5, 8
Snake Lucky Months: February, July, December.

Horse: After years when everything seemed unstable, temporary, with one disappointment after another – well, that was then, and this is now! Look for a stable and happy year full of financial growth and business expansion. 2021 is also a strong year for inner balance and harmony with lots of self-reflection. Knowing how to obtain maximum efficiency is your secret power, which leads to career opportunities. Any problems that occur will be temporary and swiftly solved. You will be financially sound, but do your homework before making any investments and spend carefully. All work and no play may make a single Horses miss out on a possible new relationship, but make sure not to end up with a broken heart by falling "head-over-heels" too fast. (So, "whoa boy.") The same goes if you're married. To avoid marital problems, pay more attention to your partner. And remember, money cannot buy you, love. As far as health, it looks like a healthy year since you'll keep active to stay in shape; however, remember those regular check-ups with the dentist.
Horse Lucky Numbers: 3, 6
Horse Lucky Months: March, June, December.

Goat/Sheep: Laying the cards on the table, the Ox and Goat are like water and oil; they do not get along. This year could be problematic if you don't focus on your career and personal life. At the same time, this is an excellent year for evolving and personal spiritual growth. While business may not be your strong point this year, any type of career dealing with creativity (the arts, writing, oh, and accountants are very creative as well.) It's also essential to stay away from gossip and other people's business if you're going to succeed. Owning your own business will lead to financial rewards, but keep an eye on your spending regarding clothes and expensive accessories. Married or single, you dedicate yourself to your partner and need to feel loved in return. This year can bring you stability with a partner who is emotionally and physically available. When you are happy, you are healthy. Being in an unhealthy relationship can cause some stomach and health issues. Do not avoid your annual check-ups.
Goat/Sheep Lucky Numbers: 1, 7
Goat/Sheep Lucky Months: September, June, October.

Monkey: Start looking forward to a successful, joy-filled year since the Monkey and Ox get along exceptionally well, leading to unexpected financial income and surprising romantic moments. This year you'll find yourself tuning in to the "Energizer Monkey" with plenty of opportunities to show off your work ethic, ambitions, and talent, which brings excellent financial rewards. If you're looking for something new, a job is not coming your way – instead, it's a career opportunity with room for growth that finds you. While you may get caught up in work/money/career, remember to come up for air for your peace of mind and keep yourself grounded. Your family and loved ones will thank-you. Now is not the time to throw money around. Also, wait until the end of the year to make any significant investments. (i.e., home improvements, buying a new car, etc.) If you're involved in a relationship, this is a good year for marriage. If you're single, enjoy playing the field since the timing is off for finding your life partner. Married couples need to control the urges for outside curricular activities if they want their marriages to last. Full of vitality, meditation, tai chi, or yoga will help you relax, gain physical strength, and keep you stress-free.
Monkey Lucky Numbers: 3, 7, 9
Monkey Lucky Months: August, September, October. 

Rooster: Finally, a year to crow about! This year finds you disciplined, efficient, organized, and responsible while regaining your power and personal self-worth, bringing new income opportunities from your work. 2021 is the year to say "goodbye" to negative people and face mistakes of the past. You will also want change, which may mean moving or a new job. In the long run, you will get to where you want/need to be; remember to think before you jump and consider family and friends' needs. They may be instrumental in helping you reach your dreams. Look for financial stability between May and August. Being thrifty pays off towards the end of the year as well. If you're single, July should bring about the love you've wanted. If you're married or involved, this is a year to pay more attention to your partner if you don't want to lose them. As far as health, remember to rest when you are tired. If not, anxiety and stress can lead to exhaustion and, in some cases, cause you to panic along with other health issues. So, "chillax," and, even though you may think pizza is a yummy food-group, get yourself on a healthy diet.
Rooster Lucky Numbers: 5, 8
Rooster Lucky Months: March, August, December.

Dog: This is a very harmonious year full of energy while getting involved in many activities and forging new paths in your professional and personal life. You will need to pay special attention to your money and finances. Planning and keeping your eye on profitable projects is your key to success. If not, there can be financial losses. Also, shy away from financial speculation or trips to the casino. When it comes to your career, being a team player and playing well with others gets you noticed. Being in the spotlight can land you a promotion and a better salary. And while you may want to spend the money you've been saving, remember, not every day is that "rainy day." (Sit, boy, sit.) Success in all aspects of your life can be yours, provided you keep your eye on the ball and jump on the many opportunities presented to you. If you're single, your chances of finding someone special is best during the first four months of the year. Things are pretty steady throughout the year for those who are married or involved in a relationship. Remember we mentioned "activities?" Well, now is the time to spend plenty of time outdoors with physical activities that keep stress and worry at bay. At the same time, rest when needed.
Dog Lucky Numbers: 4, 8
Dog Lucky Months: July, August, December.

Pig: Professionally, this is your year to shine as great opportunities await you! Using your creative talent for making money, combined with your keen entrepreneurial skills, leads to promotions or many sought-after transfers - along with increased income. Saving money now will turn into the capital you'll need down the road. While career and financial situations are in full swing, your personal life needs some work. Long-lasting friendships are essential; however, to keep them remember to consider your friends' feelings and opinions. Think before you speak. If you're married, look for happier relationships. If you're single, it's a positive year with prospects of marriage. You might face some health issues in 2021, so it's necessary to relax more to avoid health or mental breakdowns. And a steady diet regimen will also help.
Pig Lucky Numbers: 4, 8
Pig Lucky Months: July, August, December.
CLICK HERE to discover your Chinese Zodiac Sign and it's compatibility with others.
To learn more about what to expect living in the 2021 Year of the Ox, VISIT HERE.
Share This Page
---
Leave A Comment
You must be logged in to leave a comment. click here to login
Comments