2021 - 2022 Virgo Horoscope
Published Date 8/24/2021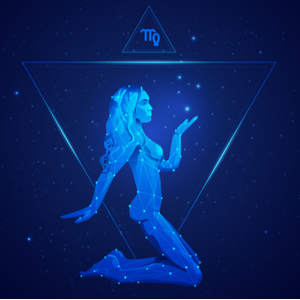 By Suzi x8046
The Sun enters Virgo on 8/23/2021. Virgo brings into our lives the fixer organizer and caregiver. These special people keep the seams of life together for individuals and businesses. It is all about the details. They can be hard on themselves and are the worry warts of the zodiac. So, if you want the T's crossed and the I's dotted call a Virgo. Though they are conservative in general, they can also have a romantic sexy side willing to spoil a romantic partner.
This year watch out for lucky contracts that could finally start your dream career. Don't be surprised with unexpected travel tied to family at a distance.
MONEY and CAREER
This year starts out quickly so keep your eyes open for opportunities. You are a planner so get going with your plans as the doors start to open that push you forward. From late December 2021 to May 2022 you could hit cruise control. Don't worry as things settle and fall into place. After that time, you will zoom forward. A bonus, raise or even a windfall points to an exciting future. Stay the course you are on the right path.
Lucky Money Dates: 8/23/2021 - 9/10/2021 and 5/3/2022 - 5/29/2022
LOVE and ROMANCE
A kindred spirit could show up between Christmas and the 2022 New Year. Romantic stardust is everywhere. You may have just about given up on finding The One. Timing is important and some adjustments will need to be made so one step at a time will help make it all come together. This is all about a team effort and from there flows all good things.
Lucky Love Dates: 11/5/2021 to 3/5/2022 (a rare extra-long cycle, enjoy!) and 4/6/2022 to 5/2/2022
HOME and FAMILY
Sudden changes with the family may require a quick trip. You will be glad you went as you can heal some family differences. As summer 2022 approaches, you will be thinking about your own home and future change or possible move. You will have to wait till spring 2023 to get all your plans together. The wait will be well worth it as a lucky break could fall across your path regarding a future home purchase.
SPECIAL BLESSINGS
Angel Wings will protect with important documents, contracts, wills or business agreements. Also helping hands from lawyers, doctors, and bank managers are all ready to help with a smile.
Share This Page
---
Leave A Comment
You must be logged in to leave a comment. click here to login
Comments