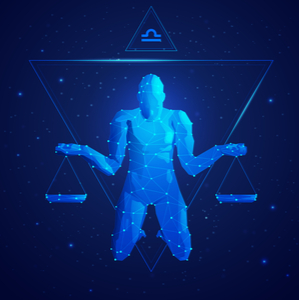 By Suzi x8046
The Sun enters Libra on 9/22/2021. Libra brings into our lives a certain love of grace, beauty and style. Libras can get lonely if they are not in a relationship as they really enjoy the simple joy of companionship. If pushed, they can be the iron hand in the velvet glove in their quest to achieve their goals. Great charm allows Libra to be welcomed by many as they love a rich social life.
This year an important partnership could form that just might carry them to the top.
MONEY and CAREER
The money angels are smiling at you this year. Just when you think you are out of luck, a swift turn of events changes everything. Luck at work brings possible contracts or influential people to give you a leg up by May 2022. This points to an exciting new beginning backed with improved income. No need to pause… go for it with a smile, you've earned it!
Lucky Money Dates: 9/21/2021 - 10/3/2021 and 5/29/2022 - 6/22/2022
LOVE and ROMANCE
If it has been awhile since you can honestly say you have met an equal partner, worry no more. Like a lightning bolt out of the blue, someone enters your life in late spring 2022. There is something fated here as they sweep you off your feet allowing you again to believe in the great romance. Enjoy this adventure of the heart.
Lucky Love Dates: 3/6/2022 - 4/5/2022 and 5/3/2022 - 5/28/2022
HOME and FAMILY
What you call home and family has been going through deep changes in recent years. Where and what you want long term is front and center now. It's time to bring some of those dreams of a house on the lake/mountain forward or find a more traditional home location where you can afford to live a better quality of life. There will be choices to considered. Do we stay or go someplace better? Tiny steps for now will help guide to a better place giving you a firm foundation for your home and family life.
SPECIAL BLESSINGS
Angel wings bless business matters from people to contracts. A fated soulmate could cross your path.
Share This Page
---
Leave A Comment
You must be logged in to leave a comment. click here to login
Comments