Use Crystals to Enhance Your Life - Part 1: Create a Positive Environment by Psychic Lauren
Published Date 7/20/2015
Category: Health & Wellness
---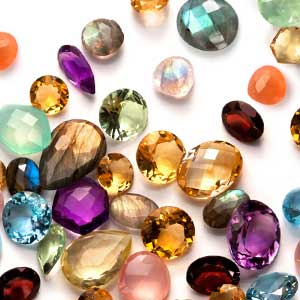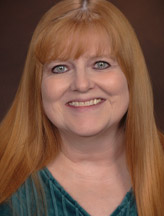 by Lauren x9193
Welcome to the first installment in our 2-day series all about using Crystals to Enhance Your Life by Psychic Advisor Lauren!

Crystals and gemstones are not just lovely to look at, they can be a very powerful tool in our daily lives. Crystals are often worn as jewelry, and they can also be carried in your pocket or purse. The act of simply touching a small "worry stone" can be very comforting.

Crystals can be used to help us stay grounded and balanced during stressful situations.

There are as many uses for crystals as there are types of stones. Crystals can be used to reinforce positive thinking, and maintain an environment of upbeat, protective energy.

Hematite is a great stone to carry if you work with the public. It's also helpful to place Hematite near the front door of your home. The protective energies will shield you from negativity brought by others. If you suffer from insomnia, place Hematite under your pillow to aid in providing a restful night's sleep.

Televisions, computers and other electronic devices emit artificial electromagnetic fields that can contribute to stress and negative feelings. These electronic items are a necessity to most of us, and the energy can be balanced using Lepidolite, a purplish, silvery stone. Fluorite, Smoky Quartz, and Amazonite can also be used to dispel electromagnetic stress.

Citrine is a good crystal for your business or workplace because it encourages prosperity and abundance. Citrine has the ability to diffuse and dissolve negative energy.

Smoky Quartz is another great stone to improve your environment at work. It has a powerful vibration that deflects negativity from co-workers. Smoky Quartz placed on your desk will provide a positive energy field, protecting you from gossip and easing tension.

Malachite is valued for its protective qualities. It literally absorbs anger, jealousy, fear and all sorts of negative energies. Malachite should be cleansed on a regular basis to maintain its vitality.

One final crystal you may find especially useful to further enhance the benefits of your next reading with a Psychic Source Advisor. A Moonstone frees the subconscious mind, dispelling any blockages and clearing the way to receive messages from your favorite Advisor.

There are many places to purchase small crystal gemstones. Good sources can be found online, along with information about the many uses for various types of crystals. Here's a helpful tip: shops catering to rock hounds and collectors often have much better prices than Metaphysical shops.

Experiment with crystals and see which ones work best for you and let us know what you find!

Check back tomorrow for the second part of Psychic Lauren's "Using Crystals to Enhance Your Life" series.
Share This Page
---
Leave A Comment
You must be logged in to leave a comment. click here to login
Comments