Tori Spelling on: Energy Healing and Finding Her Voice - Part I
Published Date 8/18/2016
Category: Health And Wellness
---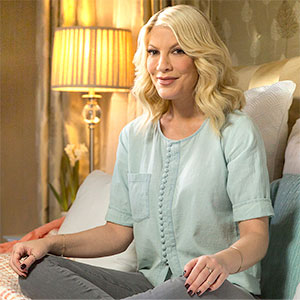 "My husband started meditating almost three years ago and I saw a huge change in him - like night and day."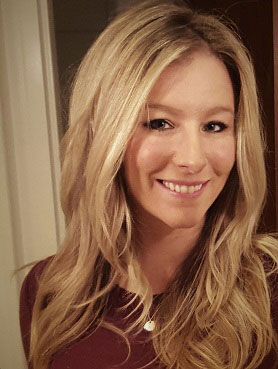 by Jessica Campbell
-Staff Writer
Energy healing (energy work, spiritual healing, energy therapy, whatever you want to call it) is a hot topic right now—and rightfully so. From yoga instructors to chiropractors and Reiki practitioners to psychics, a lot of people are talking about the physical, mental, and spiritual benefits of energy healing. And Tori Spelling is no exception.

I recently had a chance to catch up with Tori to chat about her experiences with energy work just in time for the launch of our new Energy Healing Guide on PsychicSource.com. We discussed meditation, Reiki, chakra balancing, aura cleansing, Feng Shui and crystals. While I learned a lot about her past experiences (one of her stories even gave me goosebumps!), Tori learned something too…a specific color seemed to keep popping up in our conversation. But we'll save that for later!

We jumped right into the topic of meditation because it's one of the better-known forms of energy healing. Tori never ceases to amaze me with her honesty. While she's a very spiritual person and a big fan of Reiki, the star admitted she doesn't actively meditate and she wasn't about to pretend just for our interview— "I've been shown how to meditate; I've been given music to meditate with, I've been given a tape to walk me through and I honestly never do it even though it's the one thing I know would help my life."

But Tori has a pretty good explanation for this. You see, a lot of beginners have this idea that meditation should look or feel a certain way, like you should be sitting cross-legged with incense burning in the corner and that's not always true. Meditation can be simply about focusing on your breathing, which for Tori doesn't come so easily: "In the past two months I've gone to two different new-age chiropractors, one in L.A. and one in Copenhagen, Denmark and they both said the same thing: 'Has anyone ever told you that you don't breathe?' and I was like, 'YES!' I hold my breath all the time. Whenever I'd work with a trainer they'd say 'You're doing a great job but you're holding your breath.' I put up Post-its around my house that say 'breathe' and I've been working on my breath in the car. That's my step towards meditation…baby steps." You've got to start somewhere, right?

On the contrary, I was intrigued that Tori's husband, Dean McDermott takes time to meditate every single morning. "My husband started meditating almost three years ago and I saw such a huge change in him—like night and day. It's sort of funny because if you know him, you'd know he seems like the opposite of someone who'd be into meditation." She actually told me he meditates in the closet—I assume it's a walk-in!

Next we moved onto Reiki which I could tell Tori was enthusiastic to talk about. Again with her sincerity, she told me about her first-ever Reiki session which she was apprehensive about. It was during a time in her life when she felt as though her communication was "off," as if she weren't able to find "her voice." It was affecting her relationship and she couldn't figure out the problem so she turned to Reiki.

Tori explained the session as akin to an energy massage without the practitioner actually physically touching you. "At one point I started coughing; I wasn't sick and my throat wasn't dry. I apologized because I was embarrassed but she [the Reiki healer] just kept going. The whole time she was writing things down while she was moving around my body. Afterwards she said to me 'Do you remember when you were coughing? I was right above your throat chakra. You're not speaking your mind; you're not having a voice.' She hit the nail right on the head!" The experience changed Tori's life—even Dean says she's "more than 'found her voice.'"

After chatting further about her experiences with Reiki, I learned that Tori's never tried it remotely but she's "definitely interested in trying it over the phone." To her, the most important thing people need to realize is that psychics aren't just about reading your past and your future; there are so many different things these experts can do.
Click here for part two of our interview where we dive into how chakras, aura healing, and crystals are intertwined and reveal an interesting discovery Tori made about a color that kept resurfacing during our conversation!

Share This Page
---
Leave A Comment
You must be logged in to leave a comment. click here to login
Comments