Those Dreaded New Year's Resolutions by Psychic Ivanka
Published Date 3/2/2020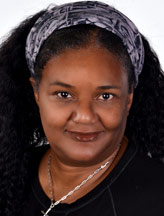 Get a Reading with Ivanka x3372
This article is being published in early March. By now, we've gotten through January's cold nights, another Super Bowl and Academy Awards broadcast, the flowers and chocolates of Valentine's Day, and are soon preparing for spring flowers and April showers. But were you one of the millions of folks who about two months ago made one or more New Year's resolutions to get motivated for the new year and the new decade?

Whether it's a better work ethic, physical fitness goals, or spiritual pursuits, encouragement can turn into pressure quickly when it is coming from every direction. What to start, what to continue, and what to complete are the questions that a new year will stir up for all of us. It is no wonder that fitness centers and religious institutions are packed in early January and it isn't a surprise when they are nearly empty (or at least back to normal) by the end of the month. It happens every year. But why? Why do so many of us make these resolutions every January and mostly fail to maintain them for more than a couple of weeks?

Don't Be So Hard on Yourself
The tremendous pressure that we put on ourselves to change for the better usually cannot be sustained for long. Self-loathing and negativity have the opposite effect on our self-esteem. Those moments of punishing ourselves for what we have done wrong or haven't done right have to be replaced with forgiveness and hope. Letting ourselves off the hook for not being able to do better summons the best energy for us to move forward with better habits and intentions.

Enjoying the process might be the most important part we can do for ourselves. Finding the most enjoyable ways to address our most annoying qualities is one way to ensure that we will want to continue as long as it takes to see results. It also adds some excitement to starting the change in the first place.

Don't get overwhelmed by the hype but also, don't wait!

Take it One Day at a Time
Beginning any process is exciting especially when so many others are also motivated. But when the masses are losing interest we can stick with the plan, meet our objectives and have fun while we are doing it. Because long after the hype of the New Year is over, we will still have to face ourselves and the only way to guarantee that we don't have the same resolutions for 2021 is to take it one day at a time and do not quit!

And remember, a "resolution" doesn't have to begin just because we hang up a new calendar on the wall. You can resolve to make changes, big or small, starting anytime of year it feels right. So, a March Resolution can be just as effective, perhaps even more so, than one made simply because tradition suggests it's time to make them annually on January 1st. Do what feels right for you, WHEN it feels right, and you will likely find less pressure and more success as a result!