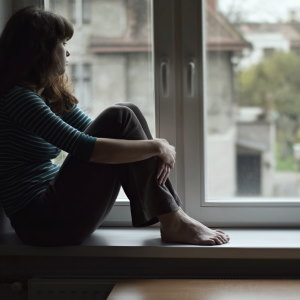 Are you feeling stress and anxiety over once-common activities like dining in a restaurant, shopping in the store, or going on a first date? You may have FOGO: the post-COVID Fear Of Going Out. Don't worry. You're not alone and there is a way forward from this intimidating place.
Understanding Your Post-COVID Fears
It's perfectly normal to feel fear and anxiety as you learn to navigate the world post-pandemic. Psychiatrist Lisa MacLean, M.D. of the Henry Ford Health System explains, "For over a year we've been told that masks protect each other. We've been trained to fear the virus and that is not something that is going to go away overnight." It's natural to experience stress about going out in public and associating with others in person again. This can manifest as trouble concentrating, insomnia, anxiety, and low motivation.
Finding Your Comfort Level
Each individual must find their own truth in regards to COVID. For some, this means pursuing the vaccine and going out only with other vaccinated individuals. For others, the opposite is true. In an increasingly polarized world, it's important to find your place and define what you're comfortable with, regardless of what others think.
Communicating in a Changed World
In our post-COVID society, there's a heavy emphasis on the importance of the vaccine. Dating apps are rolling out special badges to let others know you're vaccinated and providing new ways to tell others if you're comfortable going on indoor dates. You can minimize some of your anxiety about going out by practicing open communication. Only engage in activities that are in line with your current comfort level and give yourself the grace to move forward at whatever pace feels right to you.
Taking Small Steps Forward
If you're struggling with fear and anxiety about going out, take baby steps into the world. Begin with activities that you feel the least anxiety about, such as dining outdoors. Focus on enjoying the moment rather than worrying about what might happen. Reward yourself for each step forward and gradually expand your horizons.
Finding Support When You Need It
Find supportive people that you can speak with about your fears as well as your accomplishments as you work past your anxiety and re-enter the post-COVID world. This might be a close friend or family member, a counselor, or a trusted phone psychic. Reaching out to others will remind you that you're not alone in this world, and we can all help each other move forward.
Though the world may feel very different, it's important to remember that you were once comfortable with unmasked shopping and going out without discussing your vaccination history. It is possible to adjust to our new normal, you simply need to give yourself the time to do so at your pace.