---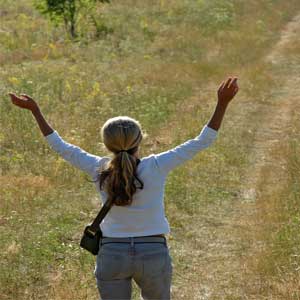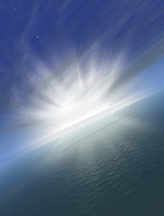 by Aurora x9073
"Let it go, let it go. Can't hold it back anymore." - Disney's "Frozen"

Every day you're bombarded with emotions that stick to you like glue.

The more receptive you are to feelings, the more they stick to you. Sometimes being empathic isn't all that great. You get tired, moody and just plain sick of it.

Driving in rush hour traffic, standing in a long line at the coffee shop, or having a fight with your coworkers are all examples of how negative energy gets transferred to you. A lot of people don't realize this, but it's actually quite easy to let go it.

By simply saying, "I will not carry this anger, I will not carry this fear, I will not carry this pain," you're letting the universe and spirit know that you're ready to let it go. By saying these phrases, you're consciously making an effort to lift the weight off your spirit.

It's really easy to make the mistake of internalizing emotions and letting things sort out that way. By physically acknowledging the negativity you carry, you're cutting the cord from your own spirit and those energies.

It's okay to sit on those moments that leave a bad taste in your mouth—but not for long. Take a maximum of three minutes to feel them; you're human after all. But you really have to wipe the slate blank after those moments to let love, happiness, and possibility come in.

If you walk around after you've fought with your partner, then spill your drink on the carpet, then receive a speeding ticket, you'd be left with a face that looked completely unapproachable! You have to work these things out immediately, or suffer the consequences of negative energy until you make that conscious effort to Let It Go!


If you'd like more information on releasing negative energy, try our
Guided Meditation podcast
. Download it to your phone or audio device and let its soothing music and message help you shift your energy - wherever you are and whatever you are facing in that moment.
Share This Page
---
Leave A Comment
You must be logged in to leave a comment. click here to login
Comments