How to Buy, Care For, and Charge the Perfect Crystal Gifts by Psychic Delfina
Date 10/12/2022
Explore More: Crystals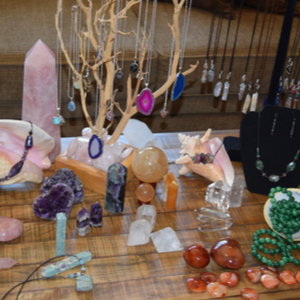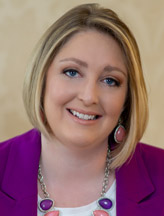 Get a Reading with Delfina x9724
We give gifts to show our love, appreciation, and gratitude to our friends, families, and loved ones. It is a wonderful moment to watch the joy spread across the face of those who open our gifts. No matter if the gift is elaborate, unique, or simple; each one is important and special because of the energy we put into the picking the perfect gift to give. While it's become common practice to buy a gift card or an item off an online wish list, have you ever considered sharing the gift of crystals as a special, unique and personalized keepsake surely to be treasured?

Let's take a deeper look at the art of crystal gift giving, from where to buy them and how to care for and charge them, along with a detailed guide offering a variety of suggestions for many different needs. Let's start with the first step, where do you even buy crystals?
Where to Buy to Crystals
There are two main options when it comes to buying your gemstones and crystals: online and in person. While both have their pros and cons, the ultimate choice comes to what makes you feel most comfortable. I had success in both, so take a look at the guides below and see what feels best for you.
Pros and Cons of Buying Crystals Online
Pro: It is easier to compare and shop for the lowest prices.
Pro: Using sites like Etsy, E-bay, or Facebook Marketplace can help support small or local businesses.
Pro: When shopping online, you are likely to find customer reviews and photos, to give you a better idea of what you are buying, along with the overall satisfaction of the product.
Pro: Great for sending items to people long distance as most items can be gifted wrapped and sent directly to the person you want to receive the gift with no extra hassle. Depending on what you spend, many websites even offer free or inexpensive shipping options.
Con: Not every low-priced website is reputable or secure to buy from. Lower prices can often mean fake, dyed, or recolored crystals. If it seems too good to be true, it often is.
Con: Popular items are can be out of stock or on back order.
Con: Loose/individual stones are sold and bought in bulk, so you are not always guaranteed the same stone in the seller's picture. If you are concerned if the photo they are using looks too generic or too perfect, ask the seller for photos of the exact item they have for sale next to a note with the date or your name so you know this photo was taken just for you.
Con: Shipping prices vary region to region, and some items may not ship to where you want. There is always a risk that shipping delicate and larger decor crystals may get broken, scratched, or cracked. An experienced seller should know how to best prepare crystals for shipping, but no matter how well they are packed, accidents happen.
Pros and Cons of Buying Crystals in Person
Pro: You get to pick the exact stone or crystal that you are drawn too. You get to feel the texture, size, shape, and view the overall colors in the different light.
Pro: There is often a wider selection of raw, shaped, polished crystals. You may also find stones shaped into animal totems, hearts, pyramids and more, pre-selected crystal sets, and unique decor pieces of all sizes.
Pro: Stores will have more accessories related to care, handling, and carrying your stone such as pouches, instructions, and even a knowledgeable staff available to answer your questions. Read further below for more information about caring for crystals.
Con: These stores usually stock what is popular in the local area. So, you may not find the exact crystal in the form that you want (like polished or raw).
Con: Some crystals and stones are only carried online or at specialty stores. Depending where you live, you may have to travel a bit to find a high-quality store that sells what you are looking for.
Con: A wide selection can often be overwhelming, along with higher prices than online stores.
As you can see, there are many pros and cons of buying crystals online vs in person. You just need to decide which makes the most sense for you. Neither option is bad, it's more of a personal preference. 
Now that you know where to shop for crystals… what should you purchase? Below is my list of crystals and gemstones that will make perfect gifts to give during the Holidays (or any time of year) depending on what your needs may be!
15 Crystal Gifts for Every Need
For Protection:
Black Tourmaline- This black stone, also known as the "stone of purification", is often used to protect from negative energy while boosting positive energy and vibrations.
Lapis Lazuli- This dark blue and gold flecked stone carries strong protective vibrations that help to empower your own thoughts, encourage critical thinking, and promote spiritual growth. It also is said to block negative energies and return it back to the source.
Malachite- This striped bright green stone, also called the "stone of transformation" carries the vibration to absorb the negative energies around you and help activate powerful positive energies in your life.
For Stress Relief:
Amethyst- This crystal can be found in various shades ranging from dark to light purple. Its vibration is said to help calm anxiety, relax the nerves, and bring a deep sense of relaxation. It comes in individual stone or larger decor pieces.
Blue Lace Agate- This striped blue stone is said to provide a sense of contentedness and help focus your mind away from hurtful and worried thoughts.
Sodalite- The mottled blue and white stone is often used to help ease panic attacks and calm the mind. It also is said to help encourage self-confidence, self-expression, and aid in the assurance to be yourself.
For Love:
Rose Quartz- This pink crystal can be found carved into the shape of a heart and is a reminder that you always carry love with you.
Rhodonite- This pink and black stone represents forgiveness in relationships. Relationships often comes mixed with heartache, but through forgiveness the love will always shine through.
Moonstone- This opalescent pink and blue crystal carries the balance of female and male energies. It is a reminder that emotions can find their balance and harmony in all situations.
For Peace:
Celestite- This light blue stone's vibrations call in the highest realms of serenity, helping you let go of fears and embrace a sense of calm and safety.
Larimar- This blue and green stone is also called the "Stone of Peace". Its vibrations can help fill you with tranquility and raise you to a vibration where wisdom overtakes self-sabotage.
Selenite- This white crystal is called the "Doorway to the Angels" and helps adjust your vibrations to find calm. It can be found as a smooth polished stone or a small pillar that can be used as decor piece in any room.
For Success:
Jade- This deep green crystal has been synonymous for centuries with good luck, friendship, harmony, stability, and self-sufficiency.
Citrine- This transparent crystal ranges from bright yellow to golden honey hues. Also called the "Lucky Merchant's Stone", it is often used to promote financial success, wealth, and abundance.
Labradorite- This iridescent stone is a mix of blue, gold, pale green, and red. Its vibration is said to bring serendipity, synchronicity, and clarity. It is often used to promote motivation, move things forward when they feel stuck, and remove negativity from bad decisions.
Caring for Your Crystals
No matter if you are shopping for yourself or as a gift, crystals are very beautiful, but must also be treated with knowledge and caution. There are rules that apply to each one based on the crystal's hardness, composition/structure, and chemical makeup. No two are alike even if they look the same. Many popular stones are a mix of two or more completely different crystals that form together in the earth.
Before exposing to prolonged light, cleaning, submerging, licking, tasting, or rubbing your crystal over your body, do your research to determine what is safe and not safe in handling your new crystal!
Crystals that are used commonly in jewelry are generally safe for your skin, but other crystals may irritate or damage the body with prolonged use. For example, it is not safe to put any crystal in a water bottle to infuse your water, but there are a few trusted companies that sell specially made water bottles that are completely safe to use.
Some crystals dissolve in water or are porous enough to grow dangerous bacteria.
Some crystals colors will fade in sunlight or moonlight.
Some crystals interact with other chemicals (like soap, dish soap, lotions, and dry substances like table salt) that will etch, stain, discolor, or destroy the stone.
Some crystals can be displayed all day regardless of temperature or humidity, others must be stored in a cool, dry place and only taken out or used for short amounts of time.
There is a lot more I could go into about crystal care, it's a very expansive topic. If you are looking for additional information, there are many books and guides available that focus on the care, handling, and overall safety of each crystal and stone, along with other books that provide guidelines, instructions, and general information on the spiritual aspects of crystals. Most stores that sell crystals, as well books stores or websites, like Amazon or Barnes and Noble, will have these books available to purchase. 
Charging Your Crystals
Using crystal grids are a great way to charge your crystals until you know the best way to care and handle your crystals, especially for delicate stones that are sensitive to light, heat, and humidity. Crystal grids are patterns based on sacred geometry that have been drawn on a piece of paper, wood, or cloth. The crystals sit on the pattern in different arrangements that help focus and draw in the energy to charge, cleanse, and refocus the crystals on the grid.
Web sites like Pinterest are full of images of crystals grids that show you how to arrange the stones, which ones to use, provide instructions, and links to trusted online sites and sellers that provide the tools, crystals, and grids you need.
The best part about using a grid is that you can use it indoors at any time, and the grids are not limited to charging. You can set up crystal grids to attract any positive energy you want in your life.
No matter what stone or crystal you choose to give as a gift, no matter if it is based on the color or the meaning… the most important factor is that you put your own love, time, and energy into choosing a thoughtful gift for your friend, family, loved one, or even yourself!