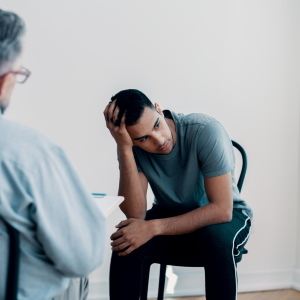 Even though depression is a difficult mental health condition to live with, it's also treatable with the right tools and support. If your friend or loved one is suffering depression, there are many ways you can offer your support. Here are some actions that you can take to help the loved ones in your life who are dealing with depression.
Learn About the Disorder
It's important to understand that depression can affect people differently. Rather than a single emotion like sadness, depression is a complex disorder that can be caused by many different factors. When you understand more about the condition, you'll have a solid foundation from which you can offer support, a listening ear, and your compassion and empathy.
Listen to Your Friend
One of the best ways you can be there for your friend is to actively listen if they want to express themselves. You can also ask questions that let your friend know that you are open and ready to listen if they want to talk about what they're going through. For instance, you might say something like, "I'm so sorry you're going through this, do you want to talk about it?"
The most important thing is to listen without passing judgment or offering advice. Simply letting your friend express what's going on in their mind while you listen actively is an effective and empowering way to offer your support. Your friend or family member may not open up at first, so remind them that you're always there to talk.
Encourage Them to Find Help
Assist your loved one in finding the help they need, especially if the thought of finding a professional and setting an appointment is overwhelming for them. You can sit down with your loved one and look for therapists and mental health counselors that can offer professional help. Your loved one may also be able to find guidance and additional support on a live psychic chat platform where they can ask for advice and find insight.
Actively Reach Out to Your Loved One
Keep in touch regularly with your friend by reaching out first. Maybe you can visit your friend once per week or have video chats with them throughout the week. Reaching out and making contact first can go a long way in showing your friend how much you care about their well-being.
If you find you need someone to talk to over the phone, some of the best phone psychics are available to provide guidance on how to support your loved ones. Depression can be debilitating at times for those living with it, but when you show your loved ones you care and offer your support, you can encourage them to take positive action toward healing.