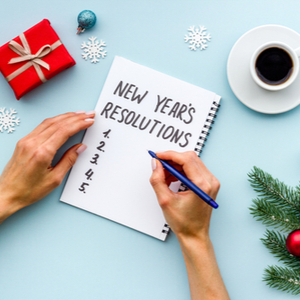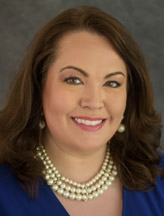 Get a Reading with Hope x3496

Ready to reclaim YOU for 2021? Nick Frederickson said it right, "I close my eyes to old ends. And open my heart to new beginnings." I do know that 2020 was the year to open our eyes to see the world for what it was. The energy of 2020 brought higher awareness to having greater change and healing within us. A major realignment!
As an intuitive and empath, I can sense people's distress and fears. People want to know if everything is going to be alright. One of the things that I strongly encourage to my callers is loving yourself first, regardless of what is happening in life. It is about having a healthy mindset when wanting peace, balance, and contentment.
Moving forward, we ask ourselves when it is a good time for renewal and to love ourselves better. Well, there is some magic around the New Year. It gives us an opportunity to open a new page in our books and look forward to the best possible life experiences.
Therefore, we create New Year's resolutions. Creating resolutions can improve life and by doing them, you need to stay committed and consistent of what you choose. The best way to plan any resolution is to start out small and focus on one goal at a time. The best resolutions are the ones you keep and feel satisfied. Here are my insightful suggestions on having healthier resolutions:
Let Go and Release Past Trauma
Easier said than done; however, a little assistance goes a long way. In December 2019, I learned to write down things that cause my triggers and light the paper in a bowl and watch how the past experiences disappeared in ashes. It makes a good visual and brings an affirming release to let anything go from the past.
Also, there are other ways to release past trauma:
Getting a psychic reading for clarification.
Speaking to a life coach to help mentor you.
Visiting a therapist to work through your emotions.
Express Your Emotions with Movement
Letting go of emotions take practice. When you have stored emotions, it causes stagnancy and pain. With some movement, it makes the process easier and more fun. Try to incorporate some time into stretching, dancing, walking, running, biking, hiking, or other forms of exercise. Having a healthy, physical outlet is an important thing to stay motivated.
Be Open to Start Something New
A new year is a time to be fearless, get out of your comfort zone and refocus your motivation. How else can you live if you do not step out and try something different in life? Be open to new experiences. You never know what is around the corner for you when opportunity knocks. When one door closes, another one opens. Again, it is about having a healthy mindset.
Coping with Stress with New Techniques
This is where you become open-minded and creative. Time to mix it up. Here are some positive suggestions:
Trying different forms of meditation or yoga in your spiritual practices.
Incorporating deep breathing exercises.
Practicing new affirmations.
Listening to calming music.
Journaling your thoughts.
Doing visualizations, maybe a vision board.
Eating healthier or plant-based food.
Drinking herbal teas that help you relax and bring calmness.
Going to a Bed and Breakfast to get away to recharge and meet new people.
Spoiling yourself with a massage (safely, of course).
Learning a new healing art, like reiki.
Allowing yourself to say NO more often, which is healthy.
Living Life and Loving You First
Let go of insecurities. Know your self-worth and that you deserve to be happy. You cannot please everyone around you. Time to put you first. Make it a point to love yourself more. You are your own best friend. Give back to yourself by living your best life ever. This is called self-love.
To learn more about self-love and healing, I recommend the book called the Warrior Goddess Training: Become the Woman You Are Meant to Be by HeatherAsh Amara. It is a great resource for women to reclaim their authentic selves again.
Another resource that is good to investigate is the book called The 7 Habits of Highly Effective People by Stephen R. Covey, which focuses on developing better and successful habits in life.
As a Psychic Source Advisor, it will be my pleasure to guide you back on the path of reclaiming YOU. It is all about taking the first step for change and heading into 2021 without fear. Just have a little faith. Know when to surrender and let go. Trust the universe to lead YOU into peace, while knowing that abundance is coming back to YOU.
Cheers and Happy New Year!