This is the third of a series of five guided meditation podcasts focused on cleansing your soul. Use this free podcast to find the openness and love you need to forgive yourself or others so you can achieve spiritual and physical balance. You'll find more focused meditation podcasts in our
Health and Wellness section.
---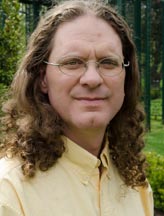 The human heart has two qualities, or basic characteristics, built in. No matter how sane or crazy, rich or poor, old or young we might be, these qualities are always part of our heart's makeup.

They are openness and love.

But we all do a lot to cover up these qualities, which is why we sometimes don't see them in our lives. All of our ideas, beliefs, positions, and opinions–all that mental chatter—obscure the basic brilliance of our heart much in the way clouds sometimes cover the brilliance of the sun.
In This Podcast:
The meditation in this podcast works first with uncovering that mental chatter, inviting you to feel its presence in your body and heart as tension, discomfort, blockage, and armoring. Adequately felt, you'll then allow this cloud covering to loosen. Let it soften and relax, and in some instances, dissolve.

Once this process begins, essential openness and love have a chance to arise. You'll experience openness first, because the heart expands bigger than expected. Most of us think of the heart as a small organ, locked in the center of our chests. Through the process described in the podcast, however, you'll find something filling your chest and extending even further.

This "something" offers a space large enough to include aspects of yourself that you struggle against. Typically, such aspects are pushed away. A tendency to be selfish, for instance, might be forced outside your sense of 'me' because it's too painful, too unlikable to admit. In this practice, you'll reverse this trend by inviting the difficult part into your vast heart and, once there (once that rejected part of yourself is resting in your heart) you can allow it to be bathed in the love that is basic to who you are.

Now, "love" is a pretty intense word. Better, instead, to think of this love as a feeling of warmth, tenderness or vulnerability that shimmers and aches within. It's an attitude of unconditional welcome and embrace that's built into what the heart is. This tenderness and warmth, welcome and embrace, is what greets your rejected selfishness, arrogance, anger or envy.

This podcast offers a meditation in three parts:

1. Let go of what's not essential.
2. Connect with what is essential.
3. Allow a difficult part of yourself to rest in these basic qualities of the heart.

Through this, what was once rejected is instead accommodated (that's the openness) and welcomed (that's the love). You then become a little more forgiving of who you are and what you might have done. You'll become a little more whole—which is, let's remember, the root of the words health, healed and even holy.
Please click the links below to enjoy the other Guided Meditation Podcasts in our series:
Episode 1 -
Tour Your Past
Episode 2 -
Eliminate Negative Energy

Episode 4 -
Show Gratitude

Episode 5 -
Connect to Your Angels/Guides