---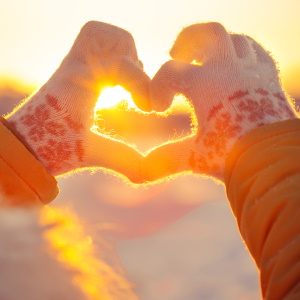 The winter season is a busy time packed with parties, gift shopping, and holiday events. If you get snow and ice in your area, you may top it off with tricky weather slowing you down. Start preparing for the challenges of winter now so you can sail through the season easier than ever this year.
1. Tackle Home Maintenance
Winter weather can put an extra strain on your home. You want a strong roof and ready heating system for the chilly months ahead. Tackle these tasks now:
Schedule a furnace tuneup.
Inspect and repair the roof.
Clean the gutters.
Replace weatherstripping.
Seal around windows and doors.
2. Find a Fresh Fitness Routine
Some outdoor activities are off the agenda in winter. Though it's tempting to simply hibernate, it's better for your body if you stay active. Look for fitness classes that will keep you warm indoors such as yoga or a spin class. Sign up now to make sure you have a spot.
3. Schedule Self-Care
Your winter calendar can fill up fast with holiday parties, family dinners, and school programs. Put self-care on your schedule now. Book a few winter massages or add some funds to your account for psychic phone readings. Commit to doing the little things that nourish your mental, emotional, and physical health so you don't drain yourself this season.
4. Stock up on Kitchen Staples
Cold weather months are ideal for warm comforting dinners such as hearty stews, chilis, and roasts. You can't always find time for elaborate meal prep during the holiday season, so tackle that task early. Look up slow cooker meals that you can freeze now and dump in later. Prep several and keep them handy so you always have a nutritious dinner when you need it.
While you're stocking the kitchen, fill your pantry with nonperishables such as canned goods and bottled water so you're safe if a winter storm knocks out the power or leaves you snowed in.
5. Make Holiday Lists
Start thinking about your holiday shopping ahead of time so you'll know what to look for when you're browsing seasonal sales. Need some fresh insights into what your friends and family need this year? An online psychic chat may give you a few ideas.
6. Maximize the Moisturizers
The winter months zap moisture from your skin, hair, and body. Prepare for the onslaught of chapped lips and staticky tresses now so you already have what you'll need when you're getting ready for the office holiday party or rushing off to the family brunch. Keep lip balms, leave-in conditioners, and lotions handy at home, in your bag, and in the office. Have a water bottle to carry along, too, so you can moisturize from the inside out.
Though the winter season can be challenging, it's also a beautiful time for gratitude, celebration, and gatherings. Getting ready early will free you to truly appreciate the joys of the season.
Share This Page
---
Leave A Comment
You must be logged in to leave a comment. click here to login
Comments