5 New Year's Resolutions You Can Actually Keep This Year
Published Date 12/31/2018
Category: Health & Wellness
---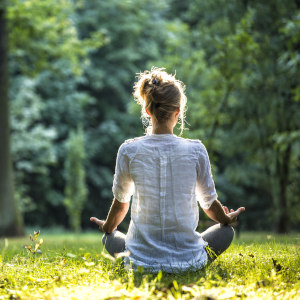 Whether you love making New Year's resolutions but always end up breaking them or you avoid them because you don't know where to start, rest assured that the new year can signal a truly fresh start. As 2019 begins, adopt five simple yet impactful New Year's resolutions you can actually keep.
Take It Slow
As you ring in the new year, you might be tempted to hit the ground running in order to make the most of what lies ahead. Rather than jumping right into a long list of new projects, however, resolve to start the year with a slower, more patient approach. Rather than rushing from one task to the next, give yourself time to be fully present. By taking it slow, you'll give yourself the chance to enjoy each moment and gain a better sense of what you're capable of accomplishing.
Get Active
As you take the opportunity to pause and enjoy life, don't let your slower pace prevent you from being physically active. If you don't yet have a regular exercise routine, start small by resolving to add 30 minutes of activity to your day. Whether you prefer running, cycling, swimming, or dancing, choose a form of physical activity that works for you. Don't hesitate to mix up your routine or recruit an exercise buddy to make your workouts even more enjoyable.
Treat Your Body Right
If you overindulged during the holiday season or if you simply want to make a healthy change, the start of a new year is the ideal time to start a different meal plan. However, adopting a new daily diet doesn't have to focus on cutting out the foods you love or on losing substantial weight. Instead, aim for a sustainable style of eating that helps you feel your best, no matter the season. Strive to eat healthy, nutritious foods that treat your body right all year.
Accept Yourself
If you struggle with self-acceptance, resolve to work toward loving yourself just as you are this year. Start by creating a short list of highlights and lowlights each day. At the end of each week, celebrate your strengths and accomplishments, and forgive yourself for any shortcomings. Try talking with a video psychic to gain greater awareness of your own self-judgments and to elevate your ability to accept yourself unconditionally.
Learn Something New
Whether your college career is still fresh in your mind or more years than you can count have passed since you last opened a textbook, you'll find so many opportunities to learn something new. This year, give your mind a workout by resolving to learn something you've always wanted to know more about, from languages and cooking techniques to high-level science and engineering topics. With so many university- and expert-level courses available online, it's easier than ever to give your brain a boost.
Curious about what 2019 holds for you? A tarot card reading can offer insightful answers to your most pressing questions and align your expectations for the year to come.
Share This Page
---
Leave A Comment
You must be logged in to leave a comment. click here to login
Comments