5 Essential Oils That Can Magically Enhance Your Life by Psychic Edmond
Published Date 11/15/2019
Category: Health & Wellness
---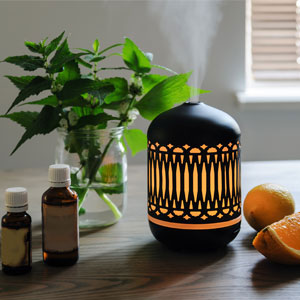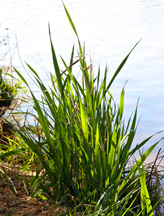 Get a Reading with Edmond x3492
Essential oils are a powerful tool that you can use to enhance your life, in almost every way.

These oils do not work like aerosols and are not meant to overwhelm your senses. Rather, they affect the body and mind through the sense of smell and the skin in a very subtle way.

You can use them in an evaporator or add a few drops to several tablespoons of warm liquid coconut oil for an occasional hand or foot massage. Or try putting a few drops on a handkerchief to carry with you as a form of psychic first aid. Just be sure to never apply the undiluted oil directly to your skin.

So, with the reminder that this information does not constitute medical advice, let's leap into what you'll need to get started.

1. Frankincense Oil: This oil enhances personal magic. It immediately attracts positive and spiritual energy into the space where it is used. Use it while meditating or practicing relaxation, or even when sleeping to amplify your dreams. Use a few drops in the evaporator daily to turn your home into a sanctuary.

2. Rose Oil: If you want to improve the comfort and harmony of your environment, a couple of drops of Rose Oil will do the trick. If you want to attract or "upgrade" a relationship, this is the oil you need. It can bring calm to almost any circumstance or situation. Remember, 2 or 3 drops is all you need. As with all oils, less is more.

3. Grapefruit Oil: A few drops of Grapefruit Oil in an evaporator or on a handkerchief can enhance clarity, energy and optimism. Use it while studying, bookkeeping or during breaks at work. Keep 3 drops on a handkerchief in a plastic bag, especially if you are traveling by airplane or stuck in a sealed environment for hours. It will refresh your mind and body in just a few breaths.

4. Eucalyptus Oil: Any of us who spend more than an hour a day in a closed or polluted environment, even in a car, need the power of Eucalyptus Oil to open up the meridians and help us detoxify the body and the mind. It smells like medicine, because it is. Use an evaporator in the bedroom that can run for 3 or 4 hours at night. You'll wake up in the morning feeling like your body and mind have been totally refreshed.

5. Black Pepper Oil: Unless you are an athlete, this is not an oil to be used on its own. This oil is a supercharger for the other oils already mentioned. It enhances the other oils ability to penetrate deeply into the body and mind. Just a drop or two, mixed with any of the other oils is all you need.

When you mix any of the oils above, do so well before you use them. And feel free to experiment with blending your own special concoctions that work for you.

Good luck and enjoy!
Share This Page
---
Leave A Comment
You must be logged in to leave a comment. click here to login
Comments