3 Ways to Keep Your New Year's Resolutions by Psychic Ryan
Published Date 1/7/2020
Category: Health & Wellness
---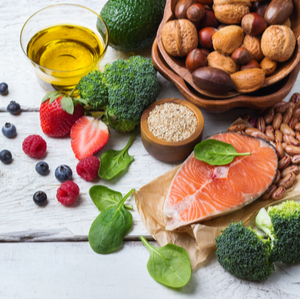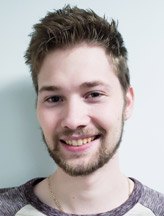 Get a Reading with Ryan x3425
Let's face it, if you are like the majority of folks, your New Year's Resolution probably won't make it to February. I'm not trying to be a Debbie Downer, but every year before the big ball drops, we passionately set goals for ourselves for the year to come, and by the end of the year (or sooner) we generally find ourselves in virtually the same place we were at the beginning.

Maybe you're like me and you want to eat less junk food, or maybe you just want to be a more loving person in the year to come. Something my friends have always asked me is how, every year, I find a way to make my New Year's Resolution come true. It's a lot less complicated than you think, and you can use psychic energy to cheat the system and manifest your goals into reality.

1. Be Specific.
So this year my New Year's Resolution is to eat more healthy food than junk food. I think most of us want to eat a little healthier but setting the goal of "eating healthier" is just far too subjective and vague to be followed. If I ate a big salad on January 1st and then cookies for the rest of the year, didn't I technically eat healthier? Instead, start by making your New Year's Resolution as specific as possible. This will make it easier to follow, and easier to rationalize, throughout the year. For me, I'm planning to prelude every junk food snack with a bigger, healthy snack, in hopes that I can cut down on a few calories (and hopefully a waist size or eight) by this time next year.

2. Meditate on Your Progress on a Schedule.
Meditation is deeply personal and there are plenty of guides and books on how the power of meditative energy can be harnessed for personal gain. In this context, all you need to do is reflect on your goals every so often and ask the universe whether you're on the right track or not. Sometimes you'll get a blatant "No", other times you'll be rewarded with a chorus of "Yes", and sometimes, you won't hear anything at all. The point of this is to hold yourself accountable throughout the year so that you don't forget about why you set this goal in the first place. What I do is every evening just before bed, I clear my thoughts and focus on one thing at a time. Last year it was all about kicking my energy drink habit, this year it'll be about eating healthier. Mediation is a lot more powerful than you think.

3. Talk to Your Friends and Family about It.
By bringing the people you love and trust into your goals, you add a layer of accountability and give yourself an opportunity to deeply connect to the people that matter to you. People love seeing the people they like bettering themselves. This year give your loved ones the gift of sharing something personal with them. This will establish a support system and an accountability network in your life which will add to your motivation to meet your goals. I plan to tell my mama about how I want to eat healthier and I know already she'll be calling me once a week asking me if I ate anything green yet (she knows I hate my veggies). Besides, when you succeed it'll let them see that they can accomplish their goals too, and who doesn't love being a role-model?
You should also consider bringing in some outside help if your New Year's Resolutions are important to you. Consider asking one of our awesome
Psychic Advisors
for personalized advice on how you can make your New Year's Resolutions come true and remember that we're always available to help. It's still early enough in the New Year to make your resolutions come to fruition so even if you slipped up a little, you can give yourself a do-over and try again using some of my suggestions above to help.

I hope you all had an amazing holiday season and can't wait to hear about your resolutions!
Share This Page
---
Leave A Comment
You must be logged in to leave a comment. click here to login
Comments