A Look at The New Year - My Powerful Reading with Psychic Narnia by Tori Spelling
Published Date 12/20/2017
Category: Career And Finances
---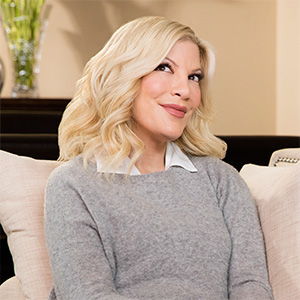 "As I look back at this reading, I just got the chills."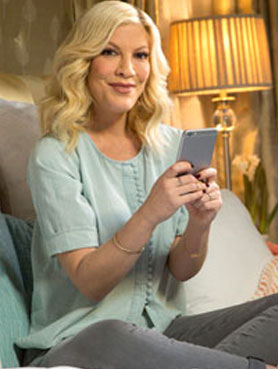 by Tori Spelling


I recently enjoyed an amazing and inspirational chat reading with
Psychic Narnia x7735
. She immediately told me that 2018 would be both a great career and financial year for me. I was so happy to hear that. 2017 was already a blessing because of the birth of Baby Beau, but mama is ready to get back to work in the New Year!

My Creative Juices are Flowing Now!
We started talking about my career where Narnia saw a new partnership for me. She mentioned the launch of a new brand that I would be creating! When I asked what type of brand, she said that the brand will start as one thing but then grow into something even bigger. Something I won't foresee. Since I just had a baby, I assumed it would be related to kids, but Narnia was pretty specific that she didn't see that. How interesting!

Narnia saw it being connected to women's clothing. She said specifically it was targeted to engaged women who were almost ready to be married and they would absolutely fall in love with this new brand I will be creating. This information was so oddly specific that it really got my creative juices flowing! Ever since the reading I've been creating a mood board and sketching some ideas. Stay tuned on that!

Another Bundle of Joy?
I then asked her if our family was complete or if she saw any more children. She immediately said she saw one more child in the next two years and was very specific that it would be a female. I asked "100% certain"? And she replied, "Well nothing in life is certain but it comes up very strongly that within the next two years there will be a new female child in your family." I joked with her that two years is a long time considering I'm already 44 years old. Narnia did say that I would carry and give birth to the baby myself, so if that's the case, then long live fertility! Ha ha.

Getting Artistic in the New Year
Next Narnia said she sees a lot of happiness business wise in next year. She saw at least 2 new areas of business within the next 10 months. One was the already mentioned women's clothing brand and the other she said she wasn't sure about, but it felt like art. She clarified by adding it was "not the normal art of acting you are known for but more like a creative art. Like making something." But that it would also be a money-making endeavor. She said it was not painting but some sort of visual art. I'm excited to see what this will be. When I asked for any more details, she did say it was something that comes easy to me but that I've never thought about doing it as a strong source of income. She mentioned maybe like drawing, ceramics, photography, fiber art, or metal work as visual art examples.

Writing this right now and looking back at the notes I took from our reading, I just got the chills. At the time I had no idea what she was referring too but this past weekend I was taking some artsy photos on my new iPhone and I literally said to my husband "Wow, I'm pretty good at photography. Who knew. Maybe I'll take some classes and take it up as a hobby". No joke. OMG! And I just reread more notes and she then said, "It will feel like it is something you surprise yourself having an amazing ability for. Something that you didn't know you could do and it feels like you kind of discover it by accident." Spot on!

Time to Write a New Book?
Narnia also said that I have a talent for writing. I feel I inherited this from my Dad and I would love to explore it more. She said that was a side note talent and not the visual art she was referring too before, but that in the next 14 months I will be publishing a new book. I would love that! I've already written 6 books and my fans always ask when I'm doing another one. I asked Narnia if she had any idea what the topic of my book would be. She said it would be about emotional success and loving yourself from a place of healing. Wow! That was specific, very meaningful and impactful to me the way my life has gone the past 5 years. It all made sense to me. She said April of 2018 is when I will get truly inspired to go that direction with the book.

She then said something else that gave me chills. Narnia said "I don't know what this means but it stems from something that happened or you experienced when you were 3 or 4 years old. This is the inspiration for the book". Another OMG moment! I can't recall what that experience would be but then again, I've blocked out a lot from my childhood. And, good or bad, memories get triggered all the time from current moments. Someone will mention something as simple as the word "marshmallow" and suddenly I'll have this memory of having a fun marshmallow fight with my family as a kid that I hadn't thought of before. I'd like to ask Psychic Source to connect me with a psychic that specializes in early life memories if that exists to try to trigger what the experience is that she's referring too. Stay tuned for that reading blog!

Looking Forward to Spring
I should point out this was quite a long reading because Narnia and I connected so well, I didn't want it to end. Next, she got a little more personal and said she feels I am extremely guarded. As if I'm trying to protect myself from something I fear. She wasn't sure what this was connected too and if it related to anything we had already discussed. But she mentioned April again and said it would clear this coming April and that I won't carry that fear with me past then. Narnia said it's almost as if I will be able to release the tension and the fear by Spring that I've had to carry within for a while now. It's as if I want to look forward to positive things coming in my life but that it's almost like I "don't believe" that the positive will come to me. And that will be released by mid-2018.

Narnia went on to say that it's as if I have had several people in my lifetime betray me in the past. As a result, underneath the surface I always worry who will be next or how people will let me down. Therefore, I never genuinely enjoy the good things that come my way because something in the back of my mind always wonders when the next emotional hit will come. But, that will all be released and made better by April. Then I will finally be able to accept happiness as it comes without fearing the "next" something. Something will happen that will make me feel l can "enjoy life" again.

Tears of Joy!
This was an on-line chat reading, so Narnia couldn't see me or hear my voice but I as I was reading her replies, tears poured down my cheeks. Every single emotion she had called out was "point on." I cried not out of sadness, but out of pure joy that someone had tapped into my heart and soul and understood me. I cried for the feeling that whatever is the heaviness I feel daily would be lifted. I didn't know how or why but she had reassured me that I would understand it and be able to release it. I felt such joy and inspired personally and creatively for the year ahead.

I finished my reading knowing that things would get even better and that 2018 would be filled with greatness. Not because someone had predicted it or told me it would happen, but because I now had the awareness and belief that I could make that change within and grow from it. I will make great changes within myself and make powerful decisions and creations that will impact others.

Thank you, Narnia, for this insight and inspiration. I will treasure our interaction and reading we had forever.

Can't wait to see what the future holds...

Tori
xoxo
Share This Page
---
Leave A Comment
You must be logged in to leave a comment. click here to login
Comments