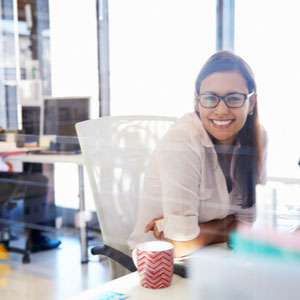 "Do what you love, and love what you do."
We've all heard that wonderful phrase at some point in our career life and felt inspired to move forward in that direction, creating a playful and healthy work-life balance. However, even if we really enjoy our work, our work environment is not always problem-free.
How Do We Make Work… Work?
Some of us know what we want to do from an early age or have a calling to pursue a certain path and stay focused to achieve our ultimate goal. What about those of us that aren't clear about our path or what direction to take? When we are looking for a job, we tend to think about what that particular job would give us, ideally for instance; enjoyment, financial security, purpose, things like that, but often, when we start out this is not necessarily the case. Do we throw in the towel from the beginning, resigning to an awful job with no incentive to create a better outcome?
It's quite normal to have a job we don't really like or thought we would never do and whilst we are reeling as our dreams take a knock when the reality of this kicks in, we keep going and gradually start to master the basics, creating the first steps to future success.
Your Job Should Not Define Your Life
Starting with a position you can get easily or a job you're familiar with can help you find out what you're good at and help you gain experience and confidence. It can help you explore the hidden depths of yourself, what you like, and help uncover hidden talents and your path forward. The important thing here is to not use the job to define your life, but rather to refine your life and character as a human being.
Put your focused attention and energy into the job, don't let disagreeable assignments deter you and become an indispensable person at work. Have faith and keep going. You don't have to be religious to have faith and believe in the fundamental goodness that is You.
Everything Has Meaning
This challenging spirit to see where you are with yourself, to bloom internally will eventually lead you to a job you enjoy, an ideal career where you can use your unique talents and skills for the greater good of all and one which offers financial security.
And when you look back at all the jobs you have done, even the ones that weren't so great, your time will not have been wasted as those will have given you some valuable assets. You'll understand that everything had meaning and was meant to be just as it is, so that now you are where you are and winning in your life.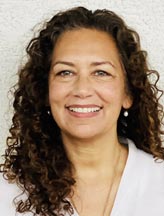 Get a Reading with Tessa x4668
Tessa has had her high sensory perceptions since birth and as a young girl. She was curious as to why she could 'see' beneath the surface of all things and feel the soul emotions of others directly, as if her own. Tessa is a licensed, certified complementary and alternative medicine practitioner of reflexology and cranio sacral method. She also holds several holistic health certifications including: breath worker, yoga instructor and Reiki. She consciously started using her gifts in 2014 and has been of service ever since. Tessa can feel deeply into a person's energy to gather information and to see the outcome possible for the person to get a perspective of what is needed.