Prevent Work From Negatively Impacting Your Marriage
Published Date 11/12/2013
Category: Career & Finances
---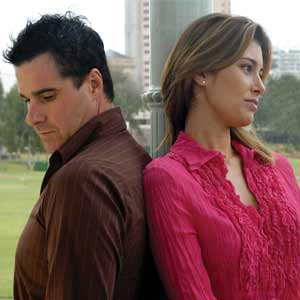 After years of being with your significant other, you might think that nothing can separate you. However, your relationship can quickly turn on a dime if you or your partner happens to snag a new job. Work ethic can be a good thing, but it can also push an individual to go above and beyond, taking time away from other aspects of his or her life. Whether you or your spouse was the one who made the career change, it's critical to be aware of how it affects your marriage.

Does Work Really Impact My Marriage?
Even if you or your partner never had a focus on work before, this can change depending on a new job. One sign that an individual is taking work too seriously is that he or she becomes devastated based on happenings at the office, according to Forbes magazine. This might be receiving a demotion or failing to nab a promotion after putting in an ample amount of work. Needless to say, stress from these instances can carry over into any relationship.

"We are one of the hardest working countries in the world, and, to some extent, workaholism is in our DNA," Michael Woodward, Ph.D, told the news source. "However, excessive engagement can be counterproductive. The person putting in the most hours may be seen as an inefficient worker and less productive than their colleagues."

How Can Stress Be Kept At Bay?
The Huffington Post reported that you don't have to let work-related stress and anxiety boil over into your marriage if you're conscious of it. Together, you can both work to create a plan on how to de-stress and leave career problems at the office.

In addition to acknowledging the problem at hand, it's absorbing techniques that can help you or your partner work through stress. For some people, this may be exercise, which can help burn off anxiety. Others may simply want a little down time daily to curl up with a good book.
If your spouse is too engulfed in work, authentic psychic readings can help you get a better understanding of why he's fixated on his job. Additionally, tarot readings may be able to help you get a better idea of whether your relationship can endure this stress in the future. Depending on what you learn, you may want to rethink the potential of your relationship.
Share This Page
---
Leave A Comment
You must be logged in to leave a comment. click here to login
Comments