---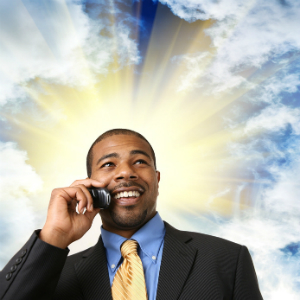 I'll never forget searching for my first apartment in the city and the adventure that ensued. Being from a small, rural town in the south, I had always been attracted to the city lights of the metropolitan area and felt an intense draw to the busy and crowded streets. For several weeks I searched and searched, looking at open space after open space, yet nothing felt quite right. Finally, it happened. Almost by accident, it seemed, I stumbled upon an available loft in the historic district of the city, and, as I walked in, I can still vividly remember thinking to myself, "This feels like home."
When walking through our life paths and trying to fight the right "fit," feelings are extremely important. This is especially true when trying to find our career path. Perhaps you find yourself waking up each morning and feeling that intense sense of dread that creeps into your chest as you grab that first cup of coffee, thinking ahead to your upcoming day at work. Even walking through the door each morning may seem like a nightmare; yet, it seems there is no escape in sight. Perhaps you find yourself in a career that just doesn't quite feel like "home," and as you go through your daily routine day after day and week after week, time keeps ticking away. Before you know it you find yourself waking up one morning and realizing that you've spent ten years at a job that you absolutely hate.
In life, Spirit communicates to us through our feelings, and, for the most part, if you're feeling uncomfortable, it's a pretty good sign that it may be time for a change of scenery. The uncertainty surrounding a change of career can be very stressful, and I completely understand. I've been there. Before surrendering to my calling as a psychic-medium, I can still vividly remember waking up each morning and intentionally enjoying a second cup of coffee just so I could prolong my entrance into an office that I hated. In many cases, we've all been there. To a certain extent, we all have those moments of restlessness where our careers are concerned.
So, how can you tell the difference? How can you recognize the difference between having a bad few weeks at work and being in a job that is literally draining the life out of you? The most important question to ask is very simple. "Does this feel like home?" If the answer to that question is an overwhelming and resounding "No," then it's time to explore other options. Life is too short to not enjoy each and every day. If you're considering making a career change, starting your own business, or even retiring and need that sense of direction and that extra added boost of encouragement to move forward, let today be the day that you start. Remember that absolutely nothing in life is a waste of time and that every road is merely a learning experience in the soul journey. Learn from your feelings and make the necessary changes today. I assure you that you'll be so glad you did.
As always, I'm here for you anytime and look forward to connecting with you. I believe a career exists for you that will not only make you feel better but will also be much more enjoyable.
It's time to find your home.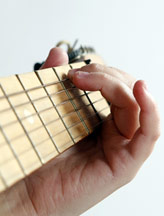 by Drake x7014
Share This Page
---
Leave A Comment
You must be logged in to leave a comment. click here to login
Comments